Family Village Shelter
Address
6220 SE 92nd Avenue
Portland, OR - 97266

The umbrella organization is Portland Homeless Family Solutions.
Eligibility:
Families who are currently experiencing homelessness with children under 18 in their care.

Services in-shelter families receive:
 Case management services
 Emotional support
 Assistance in finding and retaining permanent housing
 Basic need resources
 Access to adult education classes
 Individual private bedroom for each family
 Meals and snacks
 Toiletries and supplies
 Laundry and showers
 Communal living rooms
 Computer lab
 Library
 Kids' playroom
 Rec room
 Playground
 Garden
 Picnic area
 Basketball court.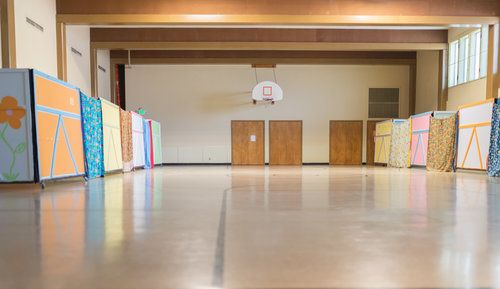 Monday

9:00 AM - 5:00 PM

Tuesday

9:00 AM - 5:00 PM

Wednesday

9:00 AM - 5:00 PM

Thursday

9:00 AM - 5:00 PM

Friday

9:00 AM - 5:00 PM

Saturday

closed

Sunday

closed