Refuge of Hope
Address
715 Second St NE
Canton, OH - 44702

Office Hours
Monday through Friday
8:30 a.m. to 4:30 p.m.

66 bed men's shelter in Downtown Canton. Emergency overflow of an additional 11 cot beds. Showers, laundry and 3 meals a day everyday free. Community means provided daily except for Sunday, Call for details.

Refuge of Hope's shelter is not just a place where a homeless man can sleep at night. Provides a support center, in a safe environment, where men can come to grips with the personal, economical and societal issues that caused them to become homeless. We provide a hand up to encourage homeless men, to help them realize that positive life changes are possible regardless of their current circumstances.
Our goal is to help homeless men understand the love of Jesus Christ and achieve the stability necessary to be a positive contributor in our community.

Hot Meals
Dinner is served Monday through Friday at 4:30 p.m. and 5:30 p.m.
Lunch is served Tuesday, Friday and Saturday at 11:00 a.m.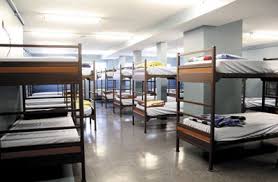 Monday

8:30 AM - 4:30 PM

Tuesday

8:30 AM - 4:30 PM

Wednesday

8:30 AM - 4:30 PM

Thursday

8:30 AM - 4:30 PM

Friday

8:30 AM - 4:30 PM

Saturday

closed

Sunday

closed