Harding Place Transitional Housing
Address
190 S. Orange Street
Xenia, OH - 45385

Harding Place provides a supportive environment for single, homeless Greene County residents who are unemployed or underemployed, and are interested in working toward self-sufficiency.
Even those whove been involved with the criminal justice system or have shown a dependence on social services providers are eligible to participate as long as their annual income is below 35% of the Greene County area median income. All that we ask is that you abide by a month to month lease agreement, and actively participate in comprehensive case management designed to give you basic skills and become eligible for job opportunities.Your motivation and willingness to cooperate with us are the keys to your acceptance.Community Action Partnership is here to help connect you with a full range of applicable social services in order to get you out of homelessness and into a safe, secure, stable living situation.

Hours: Monday through Friday except for holidays 8:00am to 4:30pm.

Open to adult individuals. Please call for additional housing information. Housing is shared apartment style units.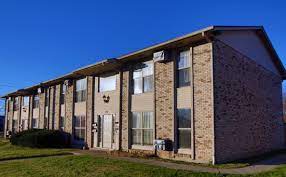 Monday

9:00 AM - 5:00 PM

Tuesday

9:00 AM - 5:00 PM

Wednesday

9:00 AM - 5:00 PM

Thursday

9:00 AM - 5:00 PM

Friday

9:00 AM - 5:00 PM

Saturday

closed

Sunday

closed