Bridges of Hope
Address
1087 W 2nd St
Xenia, OH - 45385

Intake Hours: 6:00 to 7:00 pm each night.We are open each night until 7:00 am. Guests can come to the door between 6 and 7 pm to register and receive a bed and an evening meal. Breakfast is offered in the morning before exit.

The shelter is open every night from 6:00 pm to 7:00 am. Please take note of the rules and criteria for admission posted below.

Bridges of Hope doors open from 6:00 pm to 7:00 pm. You may register for your stay during this time. Late arrivals are accepted with signed note from a recovery meeting leader or an employer.
Guests are expected to leave shelter by 7:00 am. You may leave anytime during the night, but will not be permitted reentry that night.
Guests have a "90 consecutive calendar day" stay at BOH with the goal to find housing. 90 days begins with your first night BOH. After 90 days, guests will be asked to find alternative arrangements for a period of one month before returning to BOH. If, however, there are extenuating circumstances where an extension is needed, cases will be reviewed on a case-by-case basis with verifiable documentation.
Previously assigned beds will be held until 7PM each night
Bridges of Hope is not responsible for guests' personal belonging. If a guest does not check in, personal belongings will only be held for seven (7) days. After seven (7) days, Bridges of Hope will not store them.
No smoking in the building, smoking available in designated area and times.
Dinner is served from 7:00 to 7:30pm. Kitchen will close after dinner.
Lights out at 10:00 pm and lights on at 5:45 am.
Breakfast served from 6:00 to 6:30 am.
Backpacks/bags are kept at your bed in a gray bin or in a locker if provided for you.
No food or drink at your bed or sleeping area.
No drugs, alcohol, weapons or dangerous materials permitted on BOH premises. Staff will take appropriate action to ensure the safety of all, including searching a guests belongings.
You are expected to keep yourself and your area clean and orderly.
Guest with warrants or those on the sex offender registry are not permitted in BOH.
If you have a vehicle, it must be parked at the far east side of the lot. You will not be permitted to visit our vehicle during the night.
Guests are not permitted to request transportation, money or any other gift from staff/volunteers.



Services Provided for any guest:

A meal will be available each day we are open
Showers are available with basic toiletries

Resources Available:

Backpacks, blankets, more sustainable toiletries, bus tokens, and clothing items such as pants, shoes, shirts, socks, underwear and coats are available with the purchase of *SHELTER BUCKS.
Help with housing applications, obtaining identification, etc. can be done by making an appointment at the shelter.
Meetings for recovery, addictions, spiritual, and health will be offered at various times.

*Shelter bucks can be earned by completing chores, attending meetings (on site and off site), proof of applying for jobs, or other approved activities.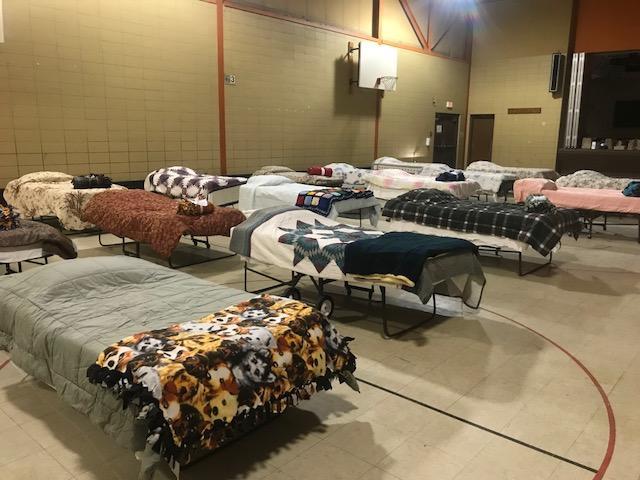 Monday

9:00 AM - 5:00 PM

Tuesday

9:00 AM - 5:00 PM

Wednesday

9:00 AM - 5:00 PM

Thursday

9:00 AM - 5:00 PM

Friday

9:00 AM - 5:00 PM

Saturday

closed

Sunday

closed