Dorothy Day Hospitality House Temporary Homeless Shelter
Address
703 1st SW
Rochester, MN - 55902

Temporary homeless shelter with 23 beds.
Guests may stay for 14 consecutive days and nights.
There are no charges for services.
Shelter Hours:
4:00PM to 9:00AM daily.
Curfew is enforced from 10:00PM each night until 6:00AM the following morning.
Food service hours:
Hot dinner served each night at 6:00PM provided by area volunteers.
Other Services:
Laundry
Used clothing
Used coats
Winter accessories
New socks and underwear
Requirements:
Some form of photo identification
Guests must pass at least one alcohol screening per day.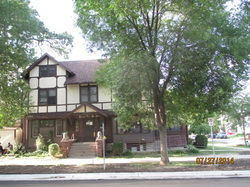 Monday

4:00 PM - 9:00 AM

Tuesday

4:00 PM - 9:00 AM

Wednesday

4:00 PM - 9:00 AM

Thursday

4:00 PM - 9:00 AM

Friday

4:00 PM - 9:00 AM

Saturday

4:00 PM - 9:00 AM

Sunday

4:00 PM - 9:00 AM