Churches United for the Homeless - Micah's Mission
Address
1901 1st Ave N
Moorhead, MN - 56560

Hours of Operation:
Sunday-Saturday, 365 days a year, 8 am-7 pm
Services Specific to this Location:

We offer a Community Center space free and open to the public as well as two free hot meals daily, and a free Community Bread Shelf.
We provide Emergency beds for men, women, and families. We also have Housing Support beds for men and women that suffer from long term homelessness.
Shelter and Community Center provides 4 beds for veterans suffering from homelessness.
Overflow beds for families, women, and men in the winter months.
Meals are open to the anyone in the public and are served:

BREAKFAST
: Monday Friday 7:30-8:30am;
LUNCH
: Noon to 1pm and SUPPER: 5:30-7pm.
WEEKEND BRUNCH
: served from 10-11am and supper from 5:30-7pm
Churches United for the Homeless is the largest shelter in northwestern Minnesota and is the only shelter within 225 miles that is able to accommodate single men, single women, and both one and two parent families. We offer a safe haven to those most in need, a chance to reflect on the direction they wish for their lives, and the opportunity to utilize our communitys many resources in achieving their goals.
The immediate needs of the community are on the rise. Churches United for the Homeless serves as shelter for over 700 homeless men, women and families annually. The goal of Churches United for the Homeless is to move residents of the shelter into permanent housing, easing the burden on police and emergency room services by paving the road to independence for those that need care, medical and mental health referrals, substance abuse treatment referrals in order to get individuals the case management services they need. Churches United for the Homeless is the only shelter in the Fargo-Moorhead area that focuses on keeping families intact by allowing men and boys. The team at Churches United for the Homeless partners with various agencies such as the Veterans Administration, HRA Clay County, New Life Center, Dorothy Day House, Gladys Ray Shelter, Stepping Stone, Sanford Health, The Village Institute and MSUM Counseling Services. We work together to accommodate and serve the homeless population in this region.
Case management is available for shelter residents through the Director of Supportive Services and a Shelter Faith Community Nurse (SFCN). The Shelter Faith Community Nurse, is in collaboration with Sanford Health. The SFCN meets with residents and empowers them to achieve optimal health and wellness. The nurse also promotes and enhances wellness in the lives of shelter residents and staff by addressing the needs of mind, body, and spirit in a holistic manner with a focus on appropriate usage of health care services, access to care, and advocacy.
Transitional Shelter
Group Residential Housing for 11 men and 7 women and Veterans Outreach for five.
Focusing on housing first, this program offers all the service of the Emergency Shelter, as well as stability and wrap-around services to individuals struggling with issues related to chronic homelessness.
Intensive Case Management
Help in accessing medical & mental health care, substance abuse treatment, ongoing social services, and priority access to specialized housing programs.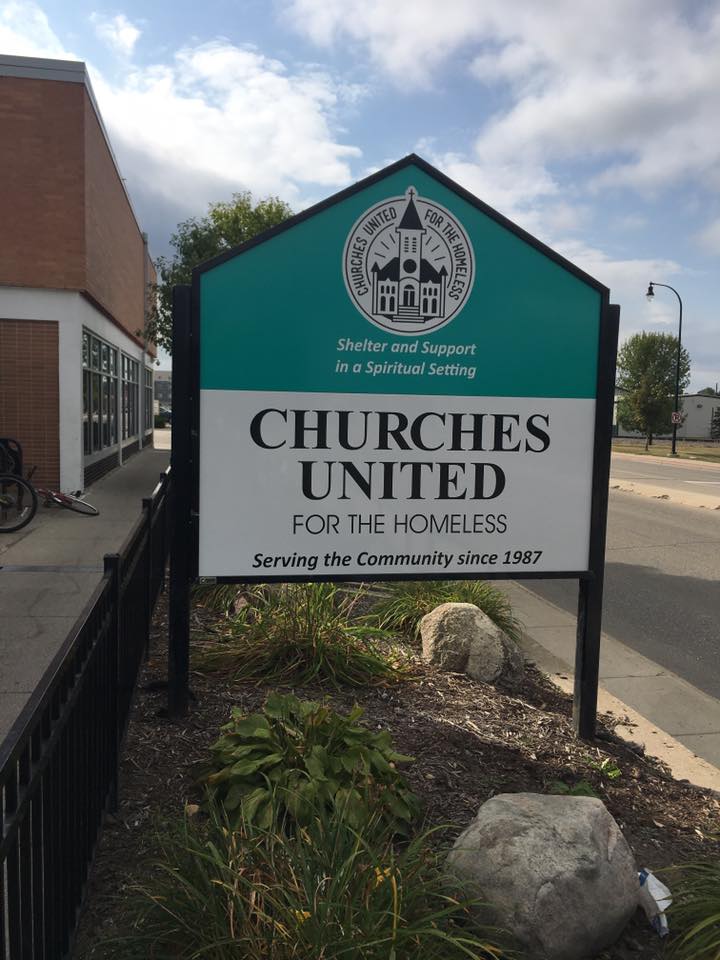 Monday

8:00 AM - 7:00 PM

Tuesday

8:00 AM - 7:00 PM

Wednesday

8:00 AM - 7:00 PM

Thursday

8:00 AM - 7:00 PM

Friday

8:00 AM - 7:00 PM

Saturday

closed

Sunday

closed