St. John of the Cross - Catholic Worker House
Address
1027 5th Avenue SE
Cedar Rapids, IA - 52403

* If you are going to call: Please call during the hours of 9 a.m. to 5 p.m. if possible.
We provide temporary emergency shelter to women and married couples, with or without children. Our residents can stay here between 30 and 90 days. While they are here, each night we provide a hot meal and a warm bed to sleep in. Basic hygiene needs and supplies are also supplied as available while they are here.
Also Provide Food
At the Catholic Worker House: Breakfast and dinner are provided daily at our facility. If youre interested in donating a meal to our residents, please sign up online or call Larissa at 319-362-9041.
We also do not have a public food pantry at our facility.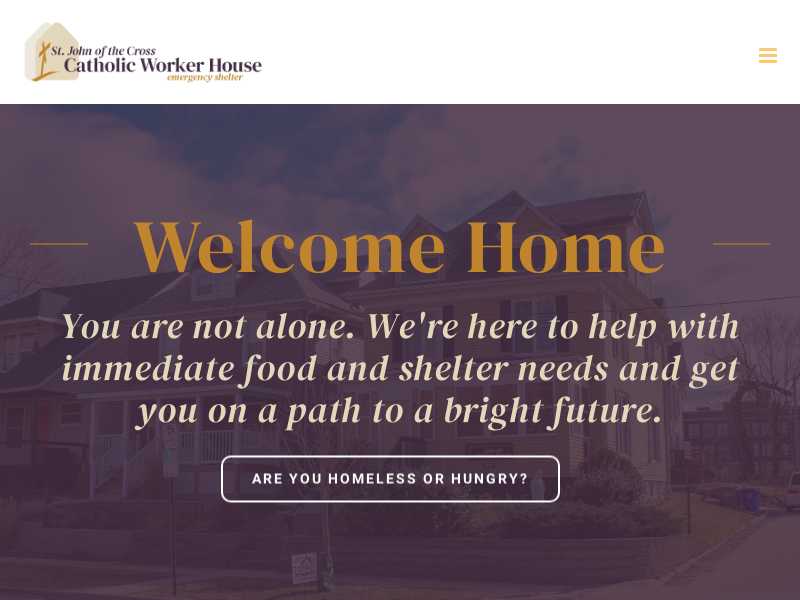 Monday

9:00 AM - 5:00 PM

Tuesday

9:00 AM - 5:00 PM

Wednesday

9:00 AM - 5:00 PM

Thursday

9:00 AM - 5:00 PM

Friday

9:00 AM - 5:00 PM

Saturday

closed

Sunday

closed