Shelter House Iowa City
Address
429 Southgate Avenue
Iowa City, IA - 52240

Emergency Shelter

Our overnight emergency facility operates a 70-bed shelter open to men, women, and families with children experiencing homelessness. Men and womens rooms are dormitory style with twin size beds. Six family rooms with personal bathrooms are available. Due to space limitations, some families may be asked to share rooms. Stays typically range from several days to a maximum of 45 days.

Shelter House provides cold breakfast and dinner meals to all residents during their stay. Packed lunches are available for employed residents by request.

If you are seeking emergency shelter, call (319) 351-0326 or come to 429 Southgate in person to access the Coordinated Entry system. Staff will assess your options and let you know what is available.

Additional resources for shelter residents

Childrens play area
Computer lab (limited hours)
Mailing address service
Recreation area with TV
Shower and laundry facility
Telephone access

Weekly nurses clinic
Low-barrier Winter Emergency Shelter
LOCATION: 821 S. Clinton St, Iowa City HOURS: 5pm 8am 7 days/week
For those experiencing homelessness in Iowa, the change in weather can be life-threatening. As temperatures drop, people left with nowhere but the street to turn are at risk of developing hypothermia and frostbiteboth can be permanently damaging to ones health and can ultimately result in the loss of life.
Since January 2015, Shelter House has opened a low-barrier Winter Emergency Shelter at a temporary location from December through March. This satellite facility is intended for individuals for whom homelessness has become a chronic condition. Barriers to entry such as sobriety, participation in programs, and other requirements are removed. With our expanded winter shelter capacity, individuals who would have otherwise been incarcerated or sleeping in encampments, parking ramps and hallways of apartment buildings are instead ensured a safe, warm place to sleep.
Drop-In Services
Open 365 days a year, Shelter Houses drop-in center is available to everyone in need including former clients, people experiencing homelessness but not currently staying at shelter, and low-income residents of Johnson County.
HOURS
Monday Friday 1pm 4pm
Saturday Sunday 8am 10am
RESOURCES
Laundry must be dropped off before 2pm M-F and before 9am Sa-Su
Seasonal clothing donations
Showers and personal hygiene items
Telephone use
Weekly nurses clinic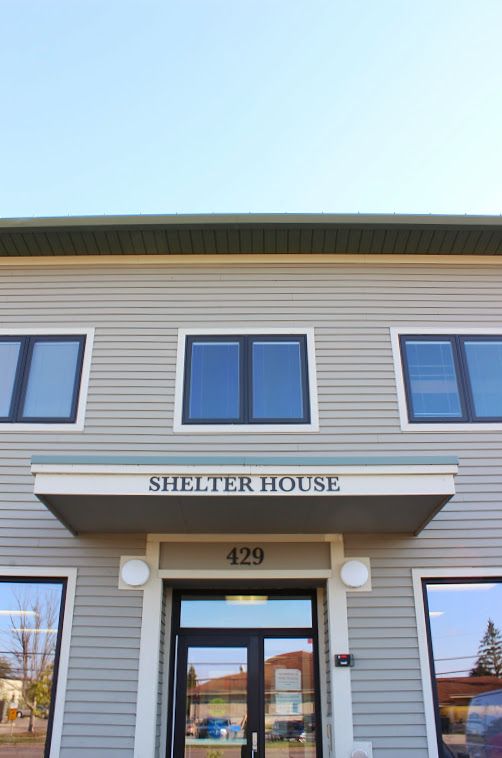 Monday

9:00 AM - 5:00 PM

Tuesday

9:00 AM - 5:00 PM

Wednesday

9:00 AM - 5:00 PM

Thursday

9:00 AM - 5:00 PM

Friday

9:00 AM - 5:00 PM

Saturday

closed

Sunday

closed