Jubilee Center Of South Broward Inc
Address
2020 Scott Street
Hollywood, FL - 33020

The Jubilee Center of South Broward, Inc. is a non-profit social service agency that has the main purpose of providing meals to hungry individuals as well as social services to the most needed in the community.The Jubilee Center provides emergency non-shelter services as well as a daily soup kitchen, clothing closet, hygiene kits, emergency groceries, legal aid, IDs, filing assistance for food stamps and Medicaid, and other services as available.

Soup Kitchen Hours:
Monday to Friday from 11:00a.m. to 12:00p.m.
Please contact the office if you have additional questions and to confirm that they are still in operation and that their times have not changed.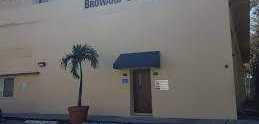 Monday

9:00 AM - 5:00 PM

Tuesday

9:00 AM - 5:00 PM

Wednesday

9:00 AM - 5:00 PM

Thursday

9:00 AM - 5:00 PM

Friday

9:00 AM - 5:00 PM

Saturday

closed

Sunday

closed