Prescott Area Women's Shelter
Address
336 N. Rush Street
Prescott, AZ - 86301

Emergency drop in homeless shelter for women and women with children. Office Hours: Monday through Friday 8am - 12pm Prescott Area Shelter Services has two programs. The Prescott Area Women's Shelter, serving homeless women and their children since 2008. The Family Shelter, serving families of any make- up, since 2012. PAWS provides the following year- round: Emergency Shelter services including:
- food (a hot meal at night, breakfast, and snacks during the day)
- dormitory- style shelter with personal lockers
- community room with access to internet/phone use
- hygiene products and access to showers
- clothing (winter coats, sweat suits, socks, etc)

Case Management services including:
- information on local social service agencies
- affordable housing options
- signing up for government subsidies
- computer classes
- substance abuse program information
- goal sheets to determine guest length of stay and progress towards self- sufficiency

Most importantly, we strive to ensure that every woman and child feels safe, nurtured and rested at PAWS.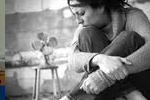 Monday

8:00 AM - 12:00 PM

Tuesday

8:00 AM - 12:00 PM

Wednesday

8:00 AM - 12:00 PM

Thursday

8:00 AM - 12:00 PM

Friday

8:00 AM - 12:00 PM

Saturday

closed

Sunday

closed