Frisco Family Services Market Food Pantry
Address
9125 Dogwood St Suite 100
Frisco, TX - 75034

Frisco's Family Services Center is a food pantry grocery store-like setting.
Additionally to the Food pantry, they also offer:
Market Express Shopping (online shopping alternative)
Mobile Market (home delivery)
Food pantry service hours:
Monday, Tuesday and Thursday: 9:00am - 12:00pm
Wednesdays 9:00am - 12:00pm.
Donations Location and Hours:
FFS Market at 9085 Dogwood (across from Frisco Resale)
Monday, Tuesday, Thursday and Friday from 9:00a.m.- 5:00p.m.
Wednesday from 9:00a.m. - 6:00p.m.
Frisco Resale Saturdays from 9:00a.m. - 5:00p.m.
Other Services:
Emergency Assistance
Adult Life Skills
Referral Services
Make sure you check by calling the food pantry to confirm that they still are in operation and the hours have not changed.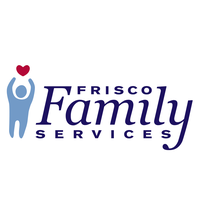 Monday

9:00 AM - 2:00 PM

Tuesday

9:00 AM - 2:00 PM

Wednesday

9:00 AM - 2:00 PM

Thursday

9:00 AM - 2:00 PM

Friday

closed

Saturday

closed

Sunday

closed