His Helping Hands
Address
1441 E 37th St
Wichita, KS -

Office Hours
9:00 am to 5:00 pm, M–TH
9:00 am to 4:00 pm, Friday



Distribution
Every Saturday (except those mentioned below) from 9 am – 11:30 am
Every Saturday is our main distribution time. Come between 9 – 11:30 am to receive clothing, no appointment is necessary. However, if you come to receive other items, an appointment is required.


HHH provides help to these families by distributing needed clothing, furniture, and other household items at no cost. By being the "Hands of Christ" in helping others, we show the love of Christ in a practical way, thus ministering both to the clients and the donors by helping people, help people.

* Make sure you check by calling the food pantry to confirm that they still are in operation and the hours have not changed.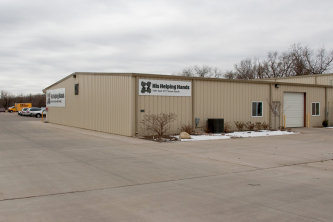 Monday

9:00 AM - 5:00 PM

Tuesday

9:00 AM - 5:00 PM

Wednesday

9:00 AM - 5:00 PM

Thursday

9:00 AM - 5:00 PM

Friday

9:00 AM - 5:00 PM

Saturday

closed

Sunday

closed