The Salvation Army Emergency Family Shelter
Address
204 E Indiana Ave
Spokane, WA - 99207

Intake for this shelter may be done in two ways. (1) through the Homeless Family Coordinated Assessment (HFCA program) operated by Catholic Charities, located at 19 W. Pacific, 509-325-5005.

They have walk-in hours Monday- Thursday from 12:30 pm to 4:30 pm.

Following the intake assessment this program refers families to the shelter programs that best meet the families needs, which may or may not be The Salvation Army Emergency Family Shelter. (2) You can complete an intake assessment at the Salvation Army, Family Resource Center 204 E. Indiana Ave. By asking for a family shelter intake form.

All family members over the age of 18 will need to sign a consent form allowing a criminal background check to be completed. These consent forms need to be turned in with the intake form. Forms may be picked up Monday - Friday (except holidays) from 9 am to 5 pm. Following the intake, eligible families are placed on a wait list and served on a first come first serve basis as units become available; therefore, it is important to give reliable contact information and/or to update your contact information should it change while you are awaiting service. Our Shelter has 12 units and works with families who have a child or children under the age of 18, or pregnant women who are in their third trimester. Families may stay up to 90 days, but the focus is on obtaining housing within 30 days. Families receive case management at least weekly to help them achieve this goal.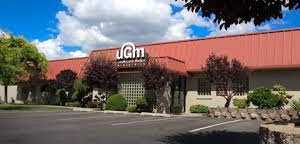 Monday

12:30 AM - 12:30PM

Tuesday

12:30 AM - 12:30PM

Wednesday

12:30 AM - 12:30 PM

Thursday

12:30 AM - 12:30 PM

Friday

closed

Saturday

closed

Sunday

closed