The Haven Day Shelter
Address
112 W. Market St.
Charlottesville, VA - 22902

Day shelter only, no overnight accommodation available. Open every morning until noon, 365 days a year. All services free. Breakfast. Showers. Laundry. Computers. Referrals. Housing programs.

The Haven is a multi-resource day shelter for people facing homelessness in downtown Charlottesville, Virginia.

Hours:Monday through Saturday, 7:00am to 12:00pm (noon) , Sun, 7:00am - 3:00pm.

Drop In Day Shelter
The Haven Day Shelter is a safe and welcoming place for the homeless and very poor of Central Virginia. We provide basic respite services (breakfast, showers, laundry) as well as helping guests access the resources they need to secure housing.

We provide respite services for people who are homeless, or living in extreme poverty in our community, as well as supportive case management for guests who are eligible for programs to help get them back into stable housing.

Respite services
healthy, hearty breakfasts every day of the year
storage bins and a place to receive mail
shower and laundry facilities
computers and job- and housing-search assistance
a safe, supportive, comfortable environment
a convenient, central place to meet

Housing Programs
The Haven also administers funds for Housing First Programs: Rapid Rehousing, Housing Navigation, Homelessness Prevention, Housing Stabilization, as well as a specialized program for veterans.

Too see if you qualify for one of our housing assistance programs, you must make an appointment for an intake by calling (434) - 973-1234 ext. 113.

You must meet at least one of the following criteria in order to be potentially eligible for rental assistance under one of our housing programs:

a previous experience of homelessness that can be documented AND must be currently living with family or friends (those living in their own rental/home do not qualify).
you must be literally homeless, that is, living on the street, in an emergency shelter, in a vehicle or another place not meant for habitation. Those residing in a hotel or living with family or friends do not qualify.
Appointments are available with our Housing Program Team, Monday to Friday, 9am - 5pm

The Charlottesville Help Line
If you or someone you know needs emergency help paying a bill, the central help line is the best place to start.

Hours Mon to Fri, 11am - 2pm

Phone (434) 234-4490

You must speak to a live person. No voicemails are accepted.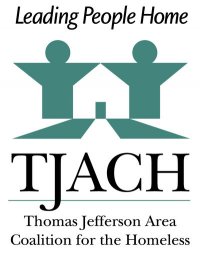 Monday

7:00 AM - 12:00 PM

Tuesday

7:00 AM - 12:00 PM

Wednesday

7:00 AM - 12:00 PM

Thursday

7:00 AM - 12:00 PM

Friday

7:00 AM - 12:00 PM

Saturday

7:00 AM - 12:00 PM

Sunday

7:00 AM - 3:00 PM