Salvation Army of Grayson County Texas
Address
5700 Texoma Pkwy
Sherman, TX - 75090

Provides emergency assistance for food, clothing, emergency shelter, pastoral counseling and prescriptions, when funding warrents. Emergency shelter for men, women, and families. Persons must call before coming to shelter if possible. Seasonal programs include Summer Camps for children and adults and Christmas assistance for food and gifts. To recieve school supplies applicants must come in to fill out applications and bring birth certificates or other identification showing the childs age.

During extremely hot weather the facility operates as a Cooling Center.

Eligibility: Emergency shelter for three day intervals; all populations 18 and over; must leave facility during the daytime hours.

Hours: Mon - Fri 9:00am - Noon; 1:00pm - 4:00.

Intake procedure: Call for appointment for utility requests, Call or walk-ins accepted.


Site hours: Social Service office is open Mon - Fri 9:00am - Noon; 1:00pm - 4:00pm. Shelter opens every night at 5:00pm.
Services Offered at this Location
Worship Services
Disaster Services
Emergency Financial Assistance
Emergency Shelter
Casework Services
Men's Ministries
Music & Arts Programs
Women's Ministries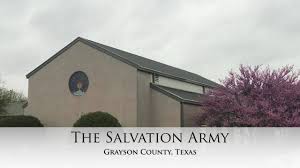 Monday

9:00 AM - 4:00 PM

Tuesday

9:00 AM - 4:00 PM

Wednesday

9:00 AM - 4:00 PM

Thursday

9:00 AM - 4:00 PM

Friday

9:00 AM - 4:00 PM

Saturday

closed

Sunday

closed