Rescue Mission of El Paso
Address
221 N. Lee Street
El Paso, TX - 79901

New resident intake hours:
Mondays through Fridays 8am to 12 noon.

Provides a wide range of services in addition to food clothing and shelter including counseling.
The Rescue Mission of El Paso is not just a shelter for the homeless where they can stay and eat. It is also a place to rebuild their hopes and dreams. Plus, the Rescue Mission of El Paso offers drug/alcohol rehabilitation programs, and a restaurant which employs the residents of the Mission to give them working experience.
Relapse Prevention
The Relapse Prevention Program is a 13 week faith-based and non-denominational program which addresses bio-psycho-social-spiritual concepts in recovery. Each of these problem areas are dealt with on an individual, one-on-one basis. The program is an in-house course requiring commitment and cooperation on the part of the student. Enrollment begins two weeks prior to beginning of each session and is limited to 12 students.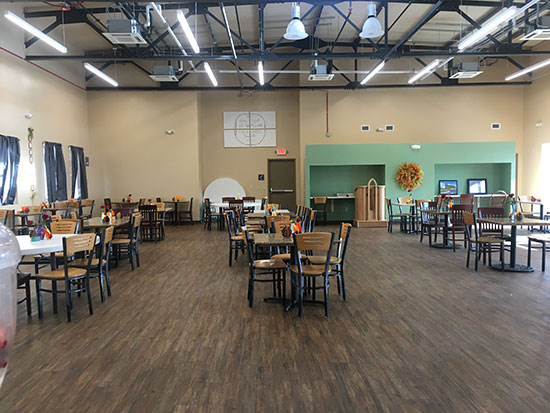 Monday

8:00 AM - 12:00 PM

Tuesday

8:00 AM - 12:00 PM

Wednesday

8:00 AM - 12:00 PM

Thursday

8:00 AM - 12:00 PM

Friday

8:00 AM - 12:00 PM

Saturday

closed

Sunday

closed