Salvation Army Center of Hope
Address
1137 West Main St
Murfreesboro, TN - 37133

HOURS
Monday Thursday
8:00 AM 4:30 PM
Friday
8:00 AM 12:00 PM
The Salvation Army Center Of Hope
We Offer Long-Term Supportive Housing Programs And Life Skills Training To Help People Move From A State Of Crisis, To Independent And Happier Lives.
OUR MULTI-FACETED PROGRAMS SERVE FAMILIES, SINGLE WOMEN AND SINGLE MEN.
The Supportive Housing program provides safe housing and intensive case management for single men, women and families who are experiencing homelessness or who are victims of abuse and neglect. We also offer Quality Of Life Training Programs and referrals to recovery treatment if needed.

Our programs attempt to keep families connected, housing entire families, no matter the make up.

The goal of the program is to assist those experiencing homelessness in gaining employment and/or the personal skills necessary to achieve financial and personal stability and move to permanent housing.

Based on our track record, approximately 83% of residents enrolled in the program will maintain a permanent source of income and move into permanent housing.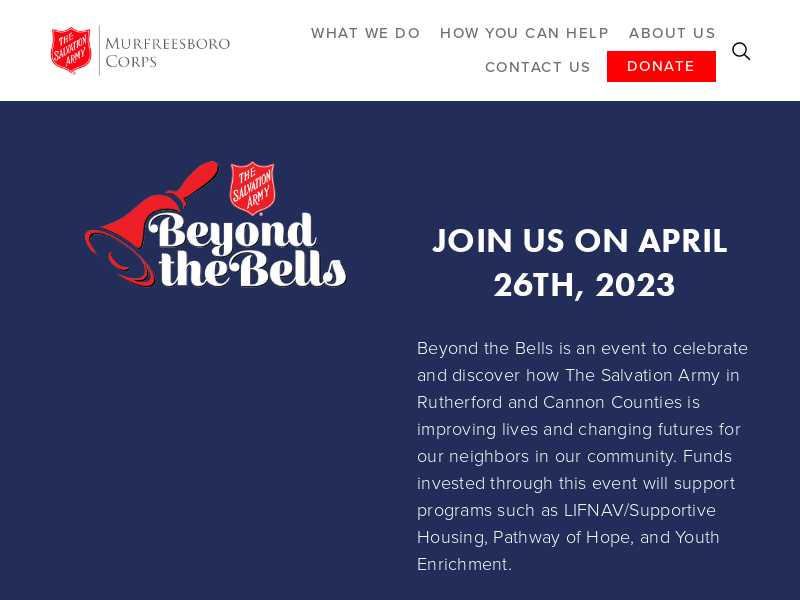 Monday

9:00 AM - 5:00 PM

Tuesday

9:00 AM - 5:00 PM

Wednesday

9:00 AM - 5:00 PM

Thursday

9:00 AM - 5:00 PM

Friday

9:00 AM - 5:00 PM

Saturday

closed

Sunday

closed