The Eugene Mission
Address
1542 West 1st Avenue
Eugene, OR - 97402

The Eugene Mission is a homeless shelter with programs for men, women, and mothers and children.

The Eugene Mission is sober 'wellness shelter' for the homeless. All services at the Eugene Mission - food, shelter, clothing, toiletries, showers, and social service case management - are offered free of charge. Each guest is asked to perform a one-hour daily household chore to contribute to the community living environment. A one-year, faith-based residential relapse prevention/recovery Life Change program is also offered free of charge for those who are interested.
Office Hours: Monday - Friday, 8 a.m. - 4 p.m.

The Eugene Mission - A Wellness Center for the HomelessWelcome to Eugene's Mission! We are not a homeless shelter in the traditional sense. While we certainly provide the homeless with food and shelter - and do so with an abundance of God's love - the Eugene Mission's ultimate goal is to provide holistic long-term solutions that lead to the wellness of its guests. We are positive but assertive with our guests, asking as much of them as they do of us. We arm them with the skills they need to move forward, while inspiring and motivating them to do so.

Who stays at the Mission? Primarily people who are homeless, whether temporarily or chronically. Guests come to us for a variety of reasons, including job loss and unemployment, eviction, mental illness, physical difficulties, domestic violence, prison release, and addiction to drugs and alcohol. Whatever the reason, we welcome our guests with open arms, eager to provide practical and loving services, hope, and a fresh start.We first offer hope by meeting of our guests' immediate practical needs. Once stabilized, the real work begins - the work of transitioning our guests out of homelessness back to productive members of society!

The ways of wellness:-Serving thousands of men, women and children each year-Safe and sober environment-700+ nutritious meals served per day/250,000 meals served per year-350-400 beds occupied each night/140,000 beds per year-Free clothing, toiletries, laundry, showers, household goods, furnishings-Assertive Social Services Case Management/Counseling-Life Change Relapse Prevention/Recovery Program Offered Free of Charge-Sustainable grounds - chickens, eggs, bees, gardens-The Good News of Jesus Christ shared in word and action-Faith, Hope and Love abound!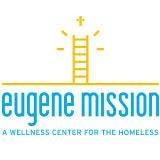 Monday

9:00 AM - 5:00 PM

Tuesday

9:00 AM - 5:00 PM

Wednesday

9:00 AM - 5:00 PM

Thursday

9:00 AM - 5:00 PM

Friday

9:00 AM - 5:00 PM

Saturday

closed

Sunday

closed