Restfull Nights Shelter
Address
106-38 150th st
Jamaica, NY - 11435

Hours
Monday - Friday: 10:00AM - 6:00PM
Saturday: 12:00AM - 4:00PM
Closed on Sundays

This is a family shelter. We offer many community outreach services, like mental health referrals , domestic violence, job readiness classes, resume building, interview prep, etc.

This is a overnight Family Shelter in the South Jamaica Area .. We also do community intake center with services like mental health & substance abuse services, housing assistance, job readiness programs , interview preparations, resume buildings, dress for success program, also veteran services

Restfull Nights Organization is a homeless shelter in the South Jamaica Queens area , we offer a wide range of support services for individual living with special needs. Here at Restfull Nights we believe if our clients " Come to us with a will , We will help them find a way " . We are founded on the principles of equal opportunity , access, and shelter for all . Restfull Nights is committed to providing homeless to low income individuals the opportunity to enhance their quality of life . We are the Beacon of hope for the under-served community .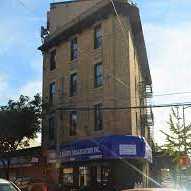 Monday

10:00 AM - 6:00 PM

Tuesday

10:00 AM - 6:00 PM

Wednesday

10:00 AM - 6:00 PM

Thursday

10:00 AM - 6:00 PM

Friday

10:00 AM - 6:00 PM

Saturday

12:00 AM - 4:00 PM

Sunday

closed