Samaritan Ministries
Address
414 E Northwest Blvd
Winston Salem, NC - 27101

Hours of Operation
Administration offices
Monday - Friday 8:30 a.m. to 5 p.m.
Closed Saturday and Sunday

Soup Kitchen
Monday - Friday 11 a.m. to 1 p.m.
Saturday - 11 a.m. to 1 p.m.
Sunday - Noon to 2 p.m.

Shelter
Sunday - Saturday, check-in 7 to 8 p.m.
Checkout 7:30 a.m.

Emergency Shelter Soup Kitchen for Community

The Samaritan Inn shelter opened in 1988, as a collaboration between five downtown churches: First Presbyterian, First Baptist on Fifth, Centenary United Methodist, St. Paul's Episcopal and Augsburg Lutheran. Today Samaritan serves homeless men who need safe, temporary shelter for a maximum of 90 days. All shelter guests are referred to appropriate agencies for further assistance with medical care, job training, temporary housing and other needs. In 2015, Samaritan provided 26,099 nights of shelter to 607 different men. Providing shelter, along with breakfast and dinner costs $25.42 per guest, per night.

Our Soup Kitchen also provides dinner and breakfast to nightly shelter guests. The Soup Kitchen is open 11 a.m. to 1 p.m. Monday through Saturday and Sunday - noon to 2 p.m.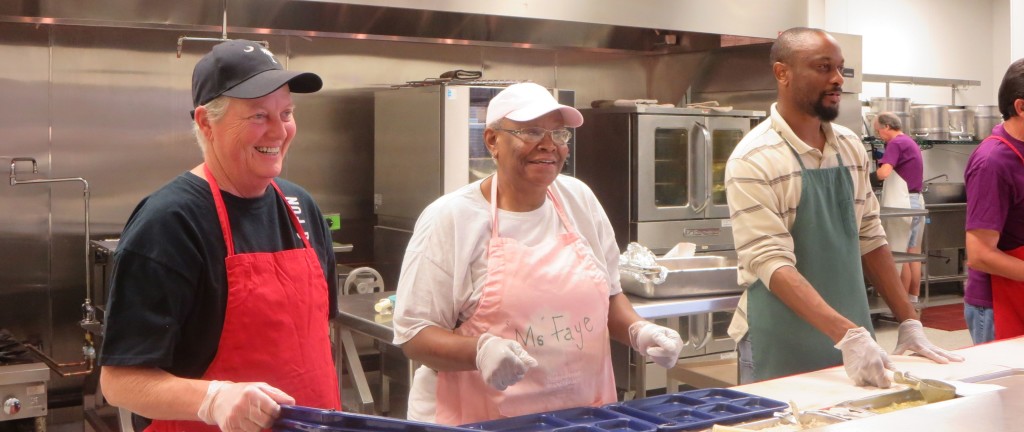 Monday

9:00 AM - 5:00 PM

Tuesday

9:00 AM - 5:00 PM

Wednesday

9:00 AM - 5:00 PM

Thursday

9:00 AM - 5:00 PM

Friday

9:00 AM - 5:00 PM

Saturday

closed

Sunday

closed