Bethesda Center for the Homeless
Address
930 N Patterson Avenue
Winston Salem, NC - 27101

Hours of Operations

Day Shelter Hours: Monday - Sunday 7 am to 5:30 pm.
Winter months: If there is precipitation and the temperature or wind factor is at or below 34 degrees, the day shelter is opened 6:30 am. Summer months: If the temperature is above 93 degrees, the day shelter is open until 6 pm and check in begins at 6pm.
Night Shelter Hours: Monday - Sunday 7 pm to 6:30 am
Winter months of December through March: The City of Winston-Salem operates an overflow shelter to accommodate an enhanced number of people seeking shelter. Individuals may contact Bethesda for more information.
Guest Intake: Mon-Thursday: 12:00 pm to 8:00 pm. No intake on weekends.
Bethesda Center provides emergency day and night shelter facilities to the homeless men and women in Winston Salem.
We are the areas only day shelter, touching hundreds of lives every year. Every day at 7:00 AM, Bethesdas day shelter opens, welcoming the homeless from throughout the community. Day shelter services any member of the homeless community, for people living on the streets, in the woods and abandoned structures and who are in dire need of our basic services listed below. We recognize the importance of offering a safe place where people are protected from inclement weather the snow and freezing rain of winter as well as the oppressive heat of summer. Our day shelter services include:
Restrooms and showers
Laundry facilities
Telephones
Mailing address
Computer and Internet
Guest resources and more.
Bethesda is the largest homeless shelter in Winston-Salem with 100 beds. In the year ending in June 2013, we served 835 homeless men and women, including 89 veterans, in the emergency night shelter. We are the areas only emergency night shelter serving both men and women.
In addition to the services provided through the day shelter, Bethesdas night shelter services include spiritual growth opportunities (3D: Discussion, Devotion and Dinner) and temporary housing.
Bethesdas night shelter for homeless individuals serves as an entry point back into the community. Qualified guests benefit from supportive services that include:
Permanent housing
Family reunification
Case management
Support for mental and physical health care through collaboration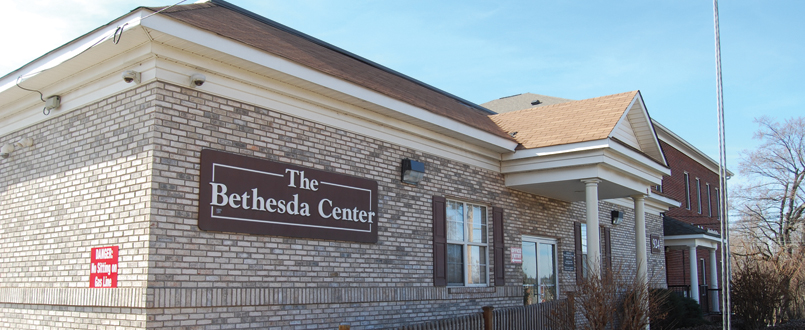 Monday

7:00 AM - 5:30 PM

Tuesday

7:00 AM - 5:30 PM

Wednesday

7:00 AM - 5:30 PM

Thursday

7:00 AM - 5:30 PM

Friday

7:00 AM - 5:30 PM

Saturday

7:00 AM - 5:30 PM

Sunday

7:00 AM - 5:30 PM