Hope Faith - Homeless Assistance Campus
Address
705 Virginia Ave
Kansas City, MO - 64106

Hours: Mondays, Tuesdays, Wednesdays, Fridays 6:30am to 2pm.
Thursdays: 6:30am to 1pm.
Saturdays: 6:30am to 3pm.
Hot meals, clothing, telephone and mail access, housing and employment referrals, case management, a computer lab, private showers, medical, vision, and dental are some of the many services available.
Hope Faith is the only collaborative daytime facility in Kansas City, Missouri, providing direct services to people experiencing homelessness and low-income throughout Kansas City.

Hope Faith continually strives to work with area agencies and community partners to provide a wide array of services and programs to meet the changing needs of the community and empower individuals to break the cycles of homelessness and poverty.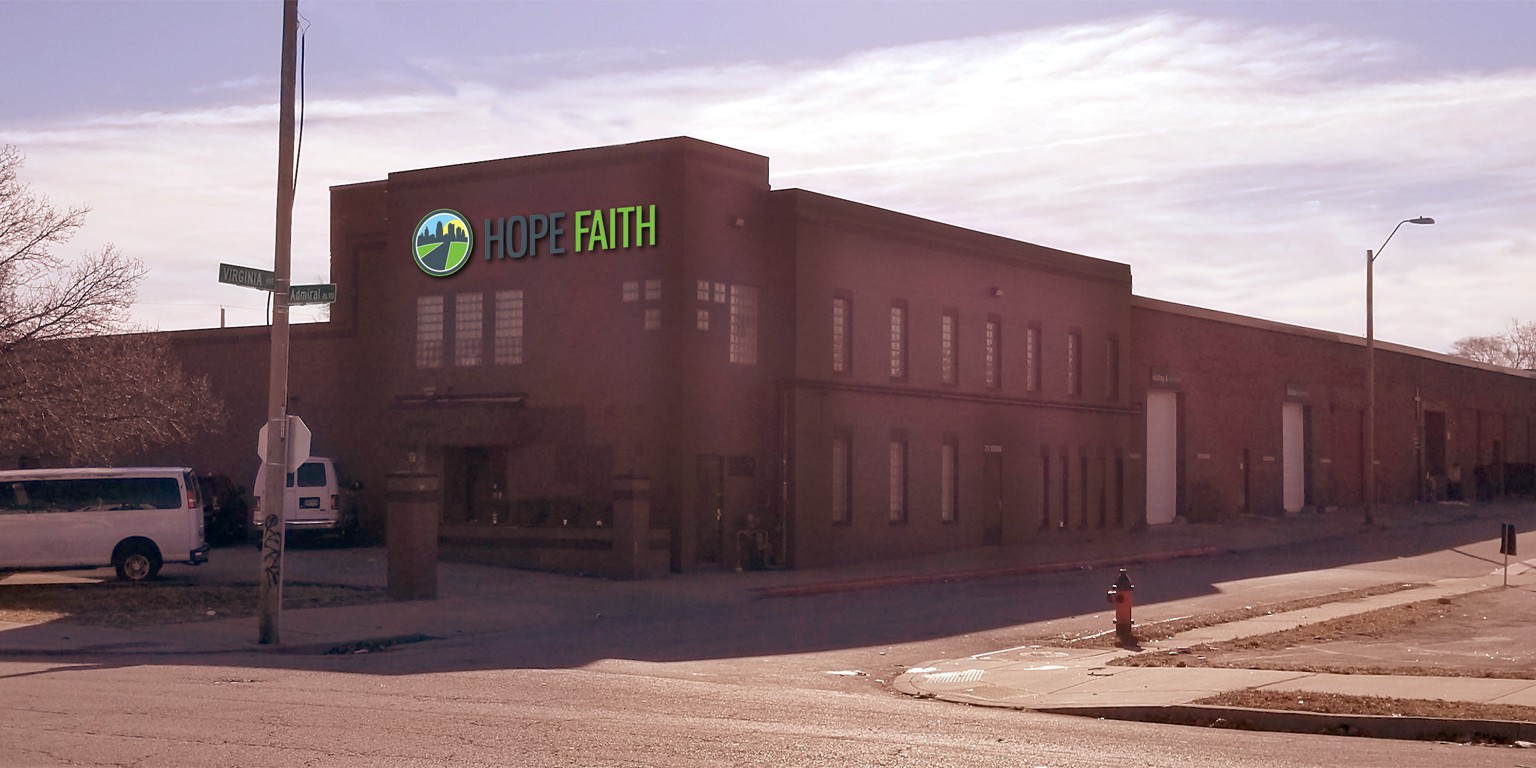 Monday

7:30 AM - 2:00 PM

Tuesday

7:30 AM - 2:00 PM

Wednesday

7:30 AM - 2:00 PM

Thursday

6:30 AM - 1:00 PM

Friday

7:30 AM - 2:00 PM

Saturday

6:30 AM - 3:00 PM

Sunday

closed