The Bridge of Arbor Circle Shelter Program for Youth
Address
1115 Ball Ave NE Building B
Grand Rapids, MI - 49505

The Bridge of Arbor Circle is a safe shelter program for youth, ages 10-17, who are facing homelessness or considering running away.
The Bridge offers youth a stable and accessible place to stay.
Located in Grand Rapids, the facility is open 24 hours a day, 7 days a week, and 365 days a year.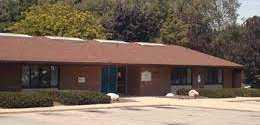 Monday

8:00 AM - 5:00 PM

Tuesday

8:00 AM - 5:00 PM

Wednesday

8:00 AM - 5:00 PM

Thursday

8:00 AM - 5:00 PM

Friday

8:00 AM - 5:00 PM

Saturday

closed

Sunday

closed