Macomb County Warming Center
Address
2 Crocker Blvd., Suite 201
Mt. Clemens, MI - 48043

WE ACCEPT ADULTS OVER AGE OF 18 ONLY FOR LEGAL AND SAFETY REASONS.
Our rotating church shelter operates from Nov thru April.
Our phone info message is 586 321-0998 which gives shelter and admittance hours, etc. We do not turn anyone away except for bad behavior. We shelter the largest number of homeless in the county.
We receive government, corporate and public funding. Admission hours are 7 days/week 7 PM through 9PM.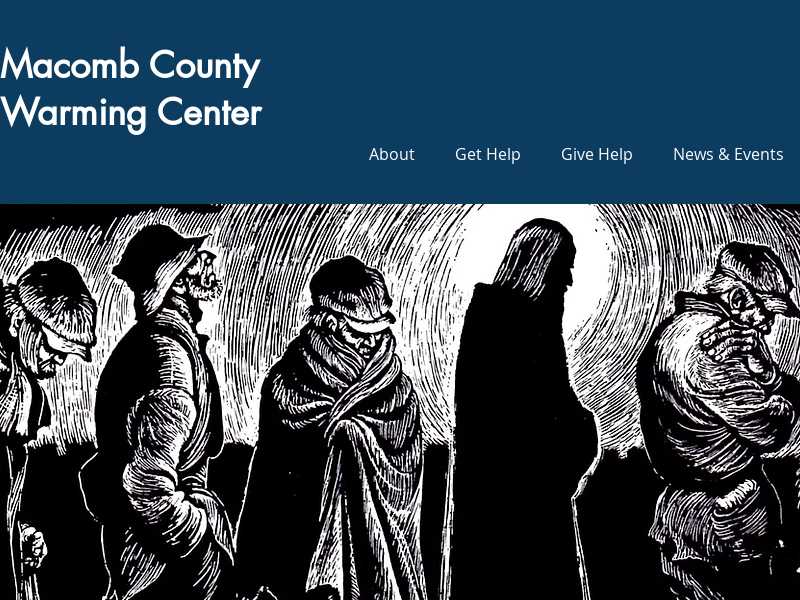 Monday

7:00 AM - 7:00 PM

Tuesday

7:00 AM - 7:00 PM

Wednesday

7:00 AM - 7:00 PM

Thursday

7:00 AM - 7:00 PM

Friday

7:00 AM - 7:00 PM

Saturday

closed

Sunday

closed