ICCF Family Haven
Address
701 Prospect Ave SE
Grand Rapids, MI - 49503

Office Hours
Monday 9 am - 5 pm
Tuesday 9 am - 5 pm
Wednesday 9 am - 5 pm
Thursday 9 am - 5 pm
Friday 9 am - 5 pm
Saturday Closed
Sunday Closed

Family Haven is a five-unit emergency shelter for families experiencing homelessness in the Grand Rapids area. The shelter keeps mothers, fathers, sons, and daughters entire families together in clean and private housing units, with the hope of moving them to permanent housing in 30 days. ICCF believes all persons are created in Gods image and exist in the light of His love. Because of this, all families are treated with respect and dignity.

Services
Our staff comes alongside families during their stay to identify the barriers that lead to homelessness, while also helping them secure permanent housing, employment, transportation, and educational opportunities. ICCFs team of Housing Resource Specialists also help families develop personal goals, encouraging them to identify and utilize their own strengths to achieve goals.

Support
Families that leave Family Haven for permanent housing still have access to ICCF support. Housing Resource Specialists remain available for up to six months as they transition to more stable housing. These individuals are meant to be advocates and accountability partners, ensuring a smooth transition to stable housing.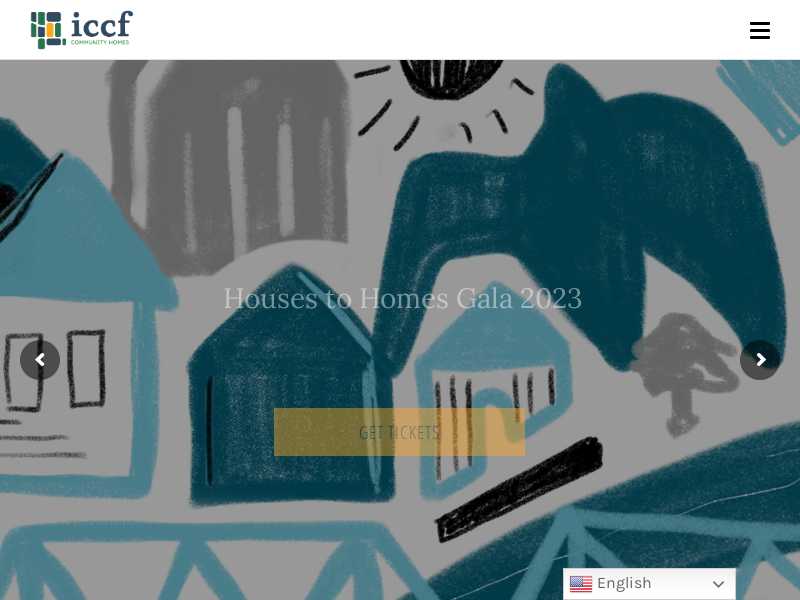 Monday

9:00 AM - 5:00 PM

Tuesday

9:00 AM - 5:00 PM

Wednesday

9:00 AM - 5:00 PM

Thursday

9:00 AM - 5:00 PM

Friday

9:00 AM - 5:00 PM

Saturday

closed

Sunday

closed