Mission Possible Ministries Shelter For Men
Address
1932 W North Ave
Baltimore, MD - 21203

Shelter for men. Job training Counseling

MPM's "10 Commandments" for the men's Shelter:

Sign "MPM's" guest registry upon arrival (no aliases, please).
Talk to a residential manager about their circumstances. Must get a job within 2 weeks of arrival and give a monetary love offering to misson each payday of $20 per week. (No cash or check Money orders Only)
Be mindful that weapons, alcohol, mind-altering substances, smoking, profanity, drunken behavior and borrowing money WILL NOT BE TOLERATED.
Be permitted to carry in 2 small personal belongings ( which must be searched) that will fit under the bed, and adopt a hands-off policy towards others' belongings. (MPM is not liable for residents' personal belongings).
Once in, commit to remaining in the shelter until the following morning and assisting the residential managers where needed.
Bathe or shower before bedtime (either upon arrival at the shelter or after dinner).
Observe the dinner hour from 5:30 to 6:30pm daily (NO FOOD IS TO BE TAKEN UPSTAIRS AFTER ANY MEAL).
Participate in ministry service ( prayer, Bible-study or guest presentations) after from 7:00 to 8:00 p.m.
Retire to bed by 9 p.m. (unless ministry is called for) and observe the early-morning wake-up call, attending to personal hygiene and bedding before breakfast.
Observe the breakfast hour from 6 to 7 am, followed by the morning worship service and dismal from the premises at 8 am ( Residents may sign up for one-on-one counseling, if desired, before departing the shelter for the day).


RESIDENTS MAY RETURN THE NEXT EVENING BETWEEN 5:00 AND 6:00 P.M. DOORS ARE LOCKED AT 6:00 P.M.
YOU HAVE 2 DAYS TO RETRIEVE YOUR BELONGINGS WHEN CHECKING OUT OF THE MISSION, AFTER 2 DAYS WE WILL NOT BE RESPONSIBLE FOR YOUR BELONGINGS.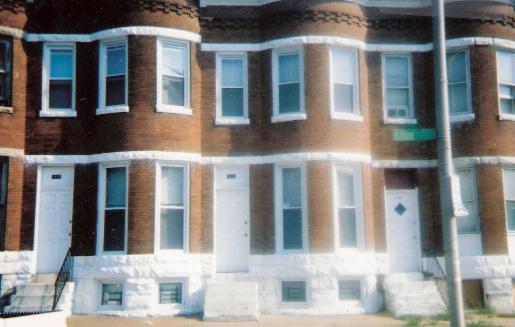 Monday

7:30 AM - 6:30 PM

Tuesday

7:30 AM - 6:30 PM

Wednesday

7:30 AM - 6:30 PM

Thursday

7:30 AM - 6:30 PM

Friday

7:30 AM - 6:30 PM

Saturday

closed

Sunday

closed