HOAP (Homeless Outreach & Advocacy Program)
Address
162 Chandler St
Worcester, MA - 01609

Hours: Monday, Wednesday, Friday 1:00pm – 3:00pm, ask for Triage Case Manager.

Shower services available 8:30 am - 4:00 pm
Provides a comprehensive array of services to homeless individuals including medical screenings and primary care medical services, behavioral health counseling, substance use disorder treatment, health benefits advising, and navigation and linkage to other support services. Patients can walk in for services or be referred to the program by a shelter.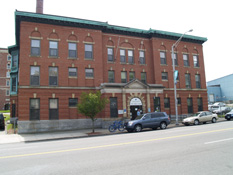 Monday

1:00 AM - 3:00 PM

Tuesday

closed

Wednesday

1:00 AM - 3:00 PM

Thursday

closed

Friday

1:00 AM - 3:00 PM

Saturday

closed

Sunday

closed