Interfaith Community PADS - Winter Seasonal Shelter
Address
516 Decatur St
Michigan City, IN - 46360

Emergency shelter program is currently geared for the winter season beginning on October 15th to April 15th.


We operate from 7pm to 7am Monday through Sunday. Operates on a rotational site schedule and takes place in space provided by local churches designated as a shelter site. Shelters locations are available for men and women respectfully.
Visit website provided above to see Women's and Men's shelter location schedule.

FAQs
1. What are your hours?
Shelter sites are open from 7pm to 7am. We start letting guests in around between 5:30 and 6:00 pm to help set up the site. Lights out is 10 pm.
2. How late do you allow guests to enter the shelter?
Our cut-off time is 8:30 pm. However if the guest works past that time they just need to call/arrange ahead of time with the shelter.
3. Do I have to stay till 7 am or can I leave early?
During the evenings you are free to leave at any time. We cant force you to stay. However, once you leave the premises that night you will not be allowed to return until the next day. The shelter closes at 7 am so that is the latest a guest can stay. Many guests have jobs which require them to leave early and we dont wish to interfere with that.
4. Can a guest arrive under the influence of drugs/alcohol?
Yes and no. We operate under a strict rule of zero tolerance. If we suspect you are under the influence of any kind we will ask you to leave. Breathalyzers are used at every check-in and each guest entering is require to take the test.
However, we are compassionate and dont wish anyone to be without shelter during the winter months. Thats why we incorporated the 40 degree temperature rule. If its forty degrees or above, people under the influence will not be allowed to enter. Below forty degrees, we allow you in but closely monitor behavior.
If the guest becomes disruptive they will be asked to leave. If they dont leave then law enforcement will be called. The safety of our guests is our top priority.
5. Is there a limit to how many guest can stay at the shelter?
Each site is set up with 40 mats, with pillows and blankets. As of yet we have not reached max capacity although some sites its a tight fit. We dont intend to turn anyone away. As long as there is a chair to sleep in well make it work.
6. Are registered offenders allowed into the shelters?
We dont turn anyone away regardless of background and that includes people with a criminal past. We do thorough intakes so we know who is coming into our shelters. We work closely with law enforcement to ensure compliance.
7. Are meals provided?
Food volunteers bring in a warm meal every night. Everyone will get a chance to eat if they choose. We dont promise youll get full but youll get some warm food in your system. Hot coffee is usually served evenings and mornings. Most sites offer cold breakfast items like cereal, donuts or breakfast bars.
8. Are there showers?
Not at this time. Not all of our sites are equipped with showers. However, we are partnered with Keys to Hope which offers a place to launder and take showers. You need to be register at Keys to Hope to continue using the shelter programs.
9. How clean are the sites from germs, bugs, and viruses?
Each site is cleaned after that nights use. We assign guests to perform select cleaning duties. We make it mandatory that guest take at least two showers a week to maintain personal hygiene as well as making sure clothes are laundered. After a guest uses the dryer at the Keys, the lent trap is checked for bugs. There is not much we can do to combat the flu bug. A simple cough is enough to infect the next person. Rest, proper diet, and staying clean is the best we can ask.
10. Are children allowed?
If a Mother has children they are not excluded from the shelter. Fathers with children are not allowed at this time. When children are involved we network with other organizations to get them the assistance they need to minimize their time in the shelter.
11. Are the shelters safe?
Our volunteers monitor the sites to ensure a safe environment. From the beginning we make sure each participant understands the rules and the consequences if the rules are broken. We have a good relationship with law enforcement if anything should get out of hand.
12. Will my stuff be safe?
We are not responsible for lost, stolen or damaged property. We ask that anything of value be kept in storage or at a trusted location.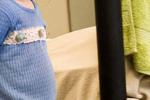 Monday

7:00 AM - 7:00 PM

Tuesday

7:00 AM - 7:00 PM

Wednesday

7:00 AM - 7:00 PM

Thursday

7:00 AM - 7:00 PM

Friday

7:00 AM - 7:00 PM

Saturday

7:00 AM - 7:00 PM

Sunday

7:00 AM - 7:00 PM