Fort Wayne Rescue Mission
Address
404 E. Washington Blvd.
Fort Wayne, IN - 46802

Fort Wayne Rescue Mission offers homeless services such as shelter and free meals, all located in the same center where you can find support, referrals and services.
Applicants should call ahead to complete a telephone interview and application to determine eligibility.
Evening check-in for males over 18 years of age who are in need of immediate housing begins at 5:30 PM daily. Check-out is at 8:00 AM.

Free meals hours served to the public:
7:00 AM, 12:00 PM, and 5:00 PM daily.

Notes:
Normal business hours are 8:00 AM to 5:00 PM daily, but staff is on-site 24/7 in case of emergency.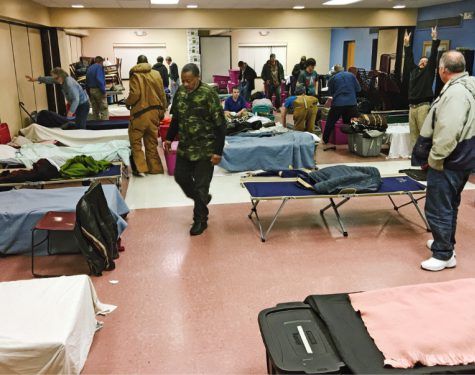 Monday

8:00 AM - 5:00 PM

Tuesday

8:00 AM - 5:00 PM

Wednesday

8:00 AM - 5:00 PM

Thursday

8:00 AM - 5:00 PM

Friday

8:00 AM - 5:00 PM

Saturday

closed

Sunday

closed