Christian Ministries of Deleware County Family Shelters
Address
401 E. Main Street
Muncie, IN - 47308

Office hours: Mondays through Fridays 8:30am to 1pm.

Shelters
Our Family Shelters are located at 401 E. Main Street in downtown Muncie. Family Shelters provide a safe environment for families to stay in as they find and retain permanent housing. Our Family Shelters consist of one efficiency apartment and four rooms that share a kitchen and bathroom, in which families may stay up to 45 days. Our Outreach Specialist and Executive Director work with the families to help them find housing, and to get them connected to other services in the community.

The Men's Sleeping Room is located at 403-1/2 E. Main Street in downtown Muncie. This shelter for single men is open each evening from 6 p.m. to 8 a.m. between October and April. Single men are provided a warm, safe area where they can take showers, receive a warm dinner and breakfast, and receive clean clothes.

Food Pantry
Christian Ministries has the largest Food Pantry in Delaware County. Open four days a week, the pantry provides staples, meat, and when available, fresh fruits and vegetables. Christian Ministries also provides vouchers for High Street United Methodist Church and Grace Lutheran Food Pantries.

CMDC's food pantry serves an estimated 212 families each month, impacting over 420 individuals.
U.S.D.A. Commodities are available to eligible households.
Eligibility is based upon the number in the household.

Food Pantry Hours: Tuesday 10 a.m. to 12:30 and Wednesday - Friday
9 a.m. to 12:30 p.m.

The Food Pantry is located at 401 E. Main St. Muncie.


**CMDC's food pantry is limited to one visit per household per month. Picture ID is required. For a list of all area food pantries click here.
Emergency Assistance
Emergency Assistance helps clients in need pay their rent or utility bills before eviction or utility shut-offs occur. Once assistance has been provided, we work with these community members to budget their income and resources in the future. Emergency Assistance typically benefits those in need of help with rent or utilities, but may also be available for other emergency needs.
Utility and rent assistance is by appointment only, and can only be received one time per year. Click here for a list of items the client must bring to their scheduled appointment.
Blanket Cupboard & Baby Care
The Blanket Cupboard distributes free blankets, bedding, and linens to individuals and families in need from September through May. Christian Ministries provides vouchers and the Blanket Cupboard physical location is at Holy Trinity Lutheran Church, 900 W. White River Blvd. in Muncie. Donations are accepted at Christian Ministries during regular office hours, Monday through Friday 9:00am-1:00pm.
The Baby Care program offers baby food, diapers, formula, and other items for mothers in need one time per month. Items are available and donations are accepted during office hours, 9:00am-1:00pm Monday through Friday.
School and Christmas Assistance
School supplies often hit families hard when they are already under financial pressure. Christian Ministries has partnered with Hearts & Hands United to be a drop-off point for school supply donations that are then distributed to families with school-age children.
A time of joy for many families, Christmas presents a very specific set of stresses on those who are already in need. The desire to provide gifts often puts families in jeopardy to avoid the humiliation and disappointment of giving nothing. Through Christian Ministries of Delaware County, businesses or individuals can adopt a family to help with Christmas presents – a service that is both practical and very meaningful.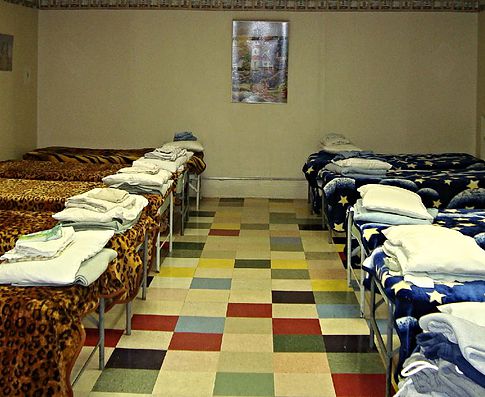 Monday

8:30 AM - 1:00 PM

Tuesday

8:30 AM - 1:00 PM

Wednesday

8:30 AM - 1:00 PM

Thursday

8:30 AM - 1:00 PM

Friday

8:30 AM - 1:00 PM

Saturday

closed

Sunday

closed