The Rope Center
Address
14121 Water Tower Drive
Hudson, FL - 34667

Office hours: Monday, Wednesday and Friday, hours are 10:00 to 3:00pm.
Transitional housing up to 13 months- food -clothing- job assistance and more

The R.O.P.E. Center was established in 2009 to provide shelter and assistance to those who seek it and is located in Hudson, FL. Started by Pastor Jim Campbell along with his wife Pastor Sue Campbell, the R.O.P.E. Center takes in single men and women. There are two sections to the house, with one side for the men and one for the women. To see if the R.O.P.E. Center can help you, please contact or visit the C.O.R. Center.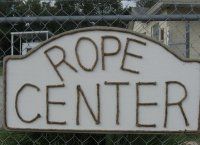 Monday

10:00 AM - 3:00 PM

Tuesday

closed

Wednesday

10:00 AM - 3:00 PM

Thursday

closed

Friday

10:00 AM - 3:00 PM

Saturday

closed

Sunday

closed