ACTS Tampa
Address
4612 N. 56th Street
Tampa, FL - 33610

Hours: Mondays through Fridays 8am to 5pm.


ACTS Bridge Housing provides 90 day and emergency shelter and recovery services to homeless individuals with co-occurring (substance abuse/mental health) disorders. Services are provided in 2 congregate living locations in Tampa and 8 scattered site apartments.

ACTS - Emergency Bridge Shelter

6806 N. Nebraska Ave
Tampa, FL 33604

(813) 237-4907

What should I bring to my first appointment?
Photo ID
Social Security Number and Card
Insurance and card (if applicable)
List of medications (name, purpose, dosage, how often, prescriber)
Birth Certificate (if under age 18)
Emergency Contact Information
Primary Care Physician information
If you do not have insurance, we ask you bring proof of income in one of the following forms:
Most recent paycheck
Proof of family income
Social security/worker's compensation letter
Other proof of third party payer.
Bringing in your proof of income allows our agency to assess you or your loved ones to be provided services on a sliding scale.
Bridge Housing

​This residential facility provides food and shelter to individuals who are homeless with co-occurring disorders (substance abuse/mental health disorder) that meet the criteria for the Assisted Living Facility (ALF) program. The ALF program strives to shelter and stabilize homeless individuals with mental disabilities, substance abuse issues and dual diagnosis and to assist them in securing independent living in permanent supportive housing.
ACTS HEART Program offers scattered site leasing for individuals who are homeless with substance abuse and/or mental health disorders with services provided by an Assertive Community Treatment Team.
Some More Services:
Crisis Care, Youth residential services, adult residential services, veteran transitional housing,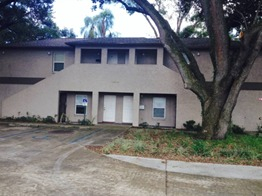 Monday

8:00 AM - 5:00 PM

Tuesday

8:00 AM - 5:00 PM

Wednesday

8:00 AM - 5:00 PM

Thursday

8:00 AM - 5:00 PM

Friday

8:00 AM - 5:00 PM

Saturday

closed

Sunday

closed