Bethany Women's Center
Address
1333 N Street, NW
Washington, DC - 20005

Bethany Women's Center and Case Management
Bethany Women's Center is a drop in program that offers women safe respite from the streets, support for basic needs, and access to resources and opportunities to help them move out of homelessness.

Each day, 80 to 100 women receive breakfasts, lunches, and afternoon snacks; access our showers and bathrooms, laundry machines and a clothing closet; relax and rest in our lounge; and participate in a variety of activities, including arts and crafts, book groups, beauty sessions, health education presentations and more.

Bethany Women's Center also offers a Crisis Care program. Clients who have a mental health or medical emergency, need information about emergency shelters or other area resources, or who require warm winter clothing or bus tokens can work with our staff to get help with these urgent needs.

The services, support, and community acceptance a woman receives at Bethany Women's Center can encourage her to seek additional services such as case management, addiction counseling, or employment training that can put her on the road to recovery and self sufficiency.

Bethany Women's Center is open 365 days a year. Our hours of operation are 7:30 a.m. to 4:00 p.m. Monday - Friday; 9:00 a.m. to 4:00 p.m. on weekends and holidays.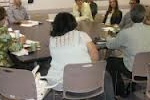 Monday

9:00 AM - 4:00 PM

Tuesday

9:00 AM - 4:00 PM

Wednesday

9:00 AM - 4:00 PM

Thursday

9:00 AM - 4:00 PM

Friday

9:00 AM - 4:00 PM

Saturday

closed

Sunday

closed