Murphy Center for Hope - Homeward Alliance
Address
242 Conifer Street
Fort Collins, CO - 80524

Hours: 7 days a week, 8:00 am – 5:00 pm (indoor services limited due to COVID-19)

The Murphy Center is closed on major holidays
Get Help
If your family is homeless and needs assistance:
Meet with a resource specialist
Screening will determine if you are eligible – must have children under age of 18, be drug and alcohol free, willing to sign and abide by the Faith Family Hospitality Guest Agreement, and meet with a case manager at least once a week
Referral to host site where you will receive
a room for your family in which you can leave your belongings
beds and linens are provided
overnight accommodations 5 pm – 7 am while you are working to secure permanent housing.
hot dinner, breakfast & fellowship
The Murphy Center is a collaboration between 20 independent agencies and countless community partners. Founded in 2009 as a one-stop shop for people who are homeless or at-risk of homelessness, the Murphy Center was the first of its kind in northern Colorado. Today, the Murphy Center serves three primary functions:
It is the hub of services for people who face homelessness or housing instability—one location in which 20 organizations offer more than 40 services to nearly 3,000 people each year
It provides core human services, such as year-round morning shelter, laundry, showers, mail, computers and phones
It is a key source of actionable data for the region and essential to the community's plans to make homelessness rare, short-lived and non-recurring.
At the Murphy Center, we are dedicated to the thousands of people we serve and the services in place to support them. Homelessness is solvable, and together we can solve it.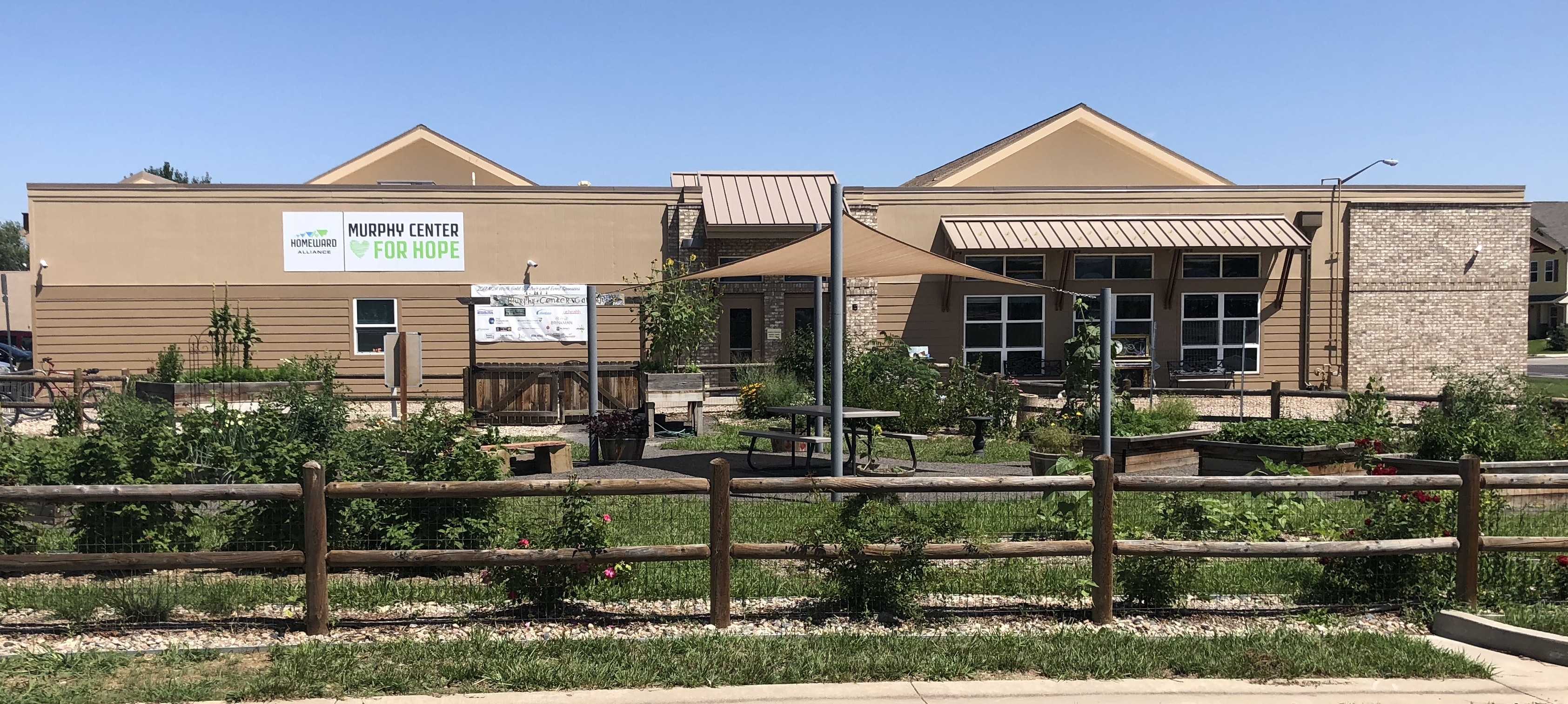 Monday

8:00 AM - 5:00 PM

Tuesday

8:00 AM - 5:00 PM

Wednesday

8:00 AM - 5:00 PM

Thursday

8:00 AM - 5:00 PM

Friday

8:00 AM - 5:00 PM

Saturday

closed

Sunday

closed