Pacifica Resource Center - Shelter Network
Address
1809 Palmetto Drive
Pacifica, CA - 94044

Office Hours:
Mon:
8:30 am - 5:30 pm
Tue:
8:30 am - 5:30 pm
Wed:
8:30 am - 7:30 pm
Thu:
8:30 am - 5:30 pm
Fri:
8:30 am - 1:30 pm
Closed 12:30-1:30 pm Mon-Th

Shelter Network network referral area for shelter. Contact the Pacfica Resource Center's social workers to arrange intake to a shelter or other resources for help.

We've been helping Pacifica residents since 1974. We work with businesses, organizations, and individuals in the neighborhood to provide food, housing assistance, and basic needs to our neighbors.

Homeless Services

shelterIf you or someone you know is homeless, we can help you get off the streets and stay out of the cold.

Emergency Shelter Intake & Referral

Year-round emergency shelter intake and referral to a safe shelter nearby. We primarily refer to Samaritan House's Safe Harbor in South San Francisco for families and individuals without children and Shelter Network for families with children.

Motel Vouchers
Motel vouchers when funding is available, particularly when the weather is bad. November 15 – April 15, the PRC administers the County's inclement weather program to help homeless residents of Pacifica with shelter when the overnight forecast shows a 50% or more chance of rain with temperatures 42 degrees or lower OR a less than 50% change of rain with temperatures of 37 degrees or lower.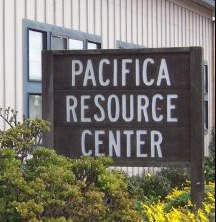 Monday

8:30 AM - 5:30 PM

Tuesday

8:30 AM - 5:30 PM

Wednesday

8:30 AM - 7:30 PM

Thursday

8:30 AM - 5:30 PM

Friday

8:30 AM - 1:30 PM

Saturday

closed

Sunday

closed