Francis House Center Family Shelter
Address
1422 C Street
Sacramento, CA -

Hours of Operation: Monday, Tuesday, Thursday and Friday 9:00 AM -12:00 PM and 1:00 PM - 3:00 PM

Direct Services: Monday, Tuesday, Thursday and Friday 9:00 AM - 12:00 PM Doors open exactly at 9:00 AM, please do not line up before 8:45 AM

Numbers are handed out lottery style so arriving early will not guarantee service.

Family Shelter Program OrientationHeld at Francis House Center, 1422 C Street, on Wednesdays at 9 a.m. Please arrive 10 mins. early. This orientation is the first step to learning about how to apply for Next Move's Emergency Family Shelter program. Call 916-454-2120 for more information.
Bus Passes: Each client can receive (1) daily bus pass during a seven day period with validated proof of appointment.

Clothing Donation Center: Clients can select garments or items six times during a six month period.

Veterans Services: A VA representative is available every Thursday from 9:00am to 11:00am (no appointment needed).

Resource Coaching: Clients can schedule a one-on-one meeting with a resource coach, to set goals and identify detailed resources for receiving assistance and planning their next life steps.

Diversion Program: Assistance for low-income families with utilities, first months rent, eviction avoidance (please ask a resource specialist at Francis House to determine eligibility).

California Identification: The full cost for a California identification through the Department of Motor Vehicles is $35. Clients can receive a DMV Identification voucher for $8 during our regular lobby hours.

To quality, applicants must currently receive public benefits and provide one of the following: Cal-Fresh/EBT card, Medi-Cal card, Cal-Works card, Notice of Action of Benefits, D.H.A. printout, SSI award/benefit letter, or release paperwork from a county or state correctional facility.

Hygiene Kits: Clients can receive a kit with basic necessities, including soap, shampoo, toothbrushes, lotion, razors, and feminine hygiene items twice each month (as available).

Notary Services: Legal document certification (by appointment only on Thursdays).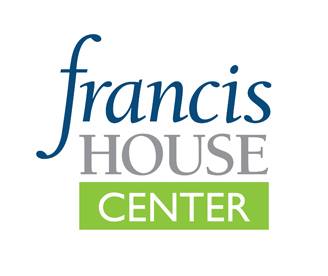 Monday

9:00 AM - 5:00 PM

Tuesday

9:00 AM - 5:00 PM

Wednesday

9:00 AM - 5:00 PM

Thursday

9:00 AM - 5:00 PM

Friday

9:00 AM - 5:00 PM

Saturday

closed

Sunday

closed