Catholic Charities Community Services Emergency Shelter
Address
2101 N 4th St
Flagstaff, AZ - 8600

Must call first! Office hours: Mondays through Fridays 8am to 5pm.

Provides short-term housing for homeless individuals and families for up to 120 days.
We are the only shelter in northern Arizona that allows fathers to stay with their families as they seek assistance.

There is no charge to you during your stay, however, you will be required to begin and maintain a savings plan while in the program. You may then move into your own permanent housing or, if you still require supportive services, into affordable or permanent supportive housing.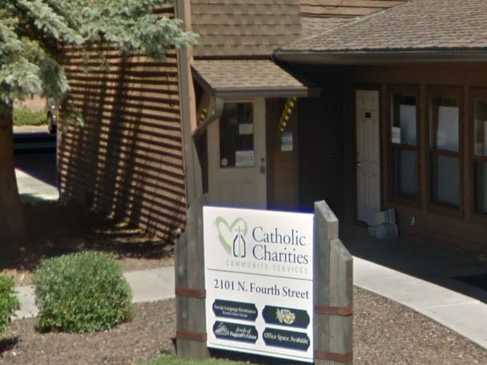 Monday

8:00 AM - 5:00 PM

Tuesday

8:00 AM - 5:00 PM

Wednesday

8:00 AM - 5:00 PM

Thursday

8:00 AM - 5:00 PM

Friday

8:00 AM - 5:00 PM

Saturday

closed

Sunday

closed