The Salvation Army Huntsville Emergency Shelter and Lodge
Address
305 Seminole
Huntsville, AL - 35805

Emergency shelter for men and women, and temporary shelter for battered women. Shelter opens at 6:30 pm. Last check in at 8:45pm unless prior arrangements made.

Complete list of services at the Salvation Army Huntsvile: Homeless Shelter, Homeless Shelter for Men, Homeless Shelter for Women, Transitional Housing/Shelter for Families, Transitional Housing/Shelter for Men, Transitional Housing/Shelter for Single Fathers, Transitional Housing/Shelter for Single Mothers, Transitional Housing/Shelter for Women.

Walk in to apply.
Fees: Three nights per month free, then $35 per week.
Hours:Admin hours: 8:00 AM-5:00 PM Mon-Fri. For shelter, call after 6:30 PM

Also provided at the Salvation Army Huntsville:
Substance Abuse Services: Six-month, Christian-based treatment program for alcohol and/or drug dependency. Alcohol Dependency Support Groups, Drug Dependency Support Groups.

Food Assistance: Food Assistance comes in the form of a food box capable of providing a family of (4) four with meals for (3) days. All the items in the food box are shelf stable and do not contain any perishables Distributes food boxes that last 3-4 days to clients who have applied for food stamps . Referrals must be made through DHR or Foodline. .Evening meal for homeless/hungry. Nutritious meal provided for anyone standing in line at the various locations and times specified. Sponsored by Salvation Army, Mental Health Center, community volunteers and various contributors.
Hot meals are available daily at the Shelter and through the Mobile Soup Van.
Hot Meals served at the shelter: Breakfast 5:30-6:30 every day. Lunch: 12:00-2:00 Mon-Fri. 2:00-4:00 Sat and Sun. Dinner: 5:30-6:00 Mon-Fri.


The Mobile Soup Van. Contact for hours and locations.
Schedule for Hot Meals served at the 305 Seminole Dr. location: BREAKFAST: 5:30 to 6:30 AM every day. LUNCH: 12:00 - 2:00 PM( Mon- Fri ) 2-4 PM (Sat & Sun) DINNER: 5:30pm to 6:00 PM (Mon-Fri)
MOBILE SOUP VAN SCHEDULE 5:30 Pm at intersection of Abingdon Avenue& Washington Street (across from Opportunity Center) 6:00 PM at First Baptist Church parking lot on St. Clair Street.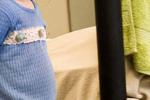 Monday

8:00 AM - 5:00 PM

Tuesday

8:00 AM - 5:00 PM

Wednesday

8:00 AM - 5:00 PM

Thursday

8:00 AM - 5:00 PM

Friday

8:00 AM - 5:00 PM

Saturday

closed

Sunday

closed