Mary Martha Outreach
Address
1845 SW 4th st
Bartlesville, OK - 74003

Food Pantry Hours
The Mary Martha Outreach Food Pantry is open:
Monday, Tuesday & Wednesday • 9 to 11 a.m.
Thursdays • 12 to 2 p.m.

Eligibility

On your first visit to MMO, you need to bring proof of income and proof of residence and we will issue you a MMO ID Card. (Read more about how to receive your MMO ID Card on our "Get Help" page).

In order to be eligible for our Food Pantry program, your income must fall within certain income limits. The limits change depending on how many people are in your family.

Food Pantry clients must also live in Osage, Washington or Nowata county in Oklahoma. About half of the food we give away comes from the Tulsa Community Food Bank, and state law requires that we give it only to Oklahoma residents.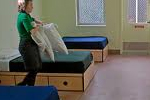 Monday

9:00 AM - 11:00 PM

Tuesday

9:00 AM - 11:00 PM

Wednesday

9:00 AM - 11:00 PM

Thursday

12:00 AM - 2:00 PM

Friday

closed

Saturday

closed

Sunday

closed