St. Vincent De Paul Society
Address
1125 Bank Street
Cincinnati, OH - 45214

St. Vincent De Paul Society is a food pantry that helps low income individuals with food assistance. Individuals must fill out a form and provide some required information.
Documentation required: Picture ID, proof of income, proof of residence and referral.


Food pantry service hours:
Monday to Friday from 9:30AM to 3:00PM and Saturday from 9:00AM to 12:00PM
Please note that due to current safety measures, there is a drive-through/walk-through service for pantry needs.

Additional service
Thrift store: offers clothing and household items. Individuals that request assistance with clothing and household items can contact the helpline at 513-421-0602. Individuals requesting clothing/household items assistance will get a voucher assistance. This voucher will be provided to individuals based on need and up to a maximum of one voucher per household per 6 months period. To redeem the voucher, individuals must provide a picture ID, and their Social Security cards (can be a copy).
Please make sure to check, by calling the food pantry, and confirm that they still are in operation and that the dates and times have not changed.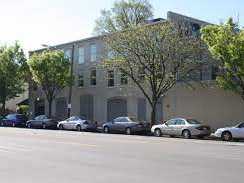 Monday

9:00 AM - 5:00 PM

Tuesday

9:00 AM - 5:00 PM

Wednesday

9:00 AM - 5:00 PM

Thursday

9:00 AM - 5:00 PM

Friday

9:00 AM - 5:00 PM

Saturday

closed

Sunday

closed