Middlefield Food Pantry - Middlefield United Methodist Church
Address
14999 South State St.
Middlefield, OH - 44062

Provides a food pantry. Serves Geauga County. Documentation Required: Photo I.D.: driver's license, state I.D. Ohio), other official photo I.D. Proof of residency one document - must be within the last 30 days): utility bill, post-marked piece of mail, OWF statement, rent receipts. Proof of family size one for each person in the family): birth certificates, Medicaid/Medical cards, Social Security cards, school enrollment forms, immunization records, WIC papers. Each time for service, client will need Photo I.D., first time for service or if family size/residency changed, client will also need proof of residency and proof of family size. Those picking up food for someone else will need a Photo I.D. for themselves and for the person needing food.

Food pantry service hours:
Monday: 11-12:30pm
Tuesday: 6-7pm
Wednesday: 3-4pm
Thursday:3:30-5:00pm
Friday: 10:00-11:30am
Saturday: 9:30-11am

God Shares a Meal - on the last Friday of each month, we invite our community to join us for a dinner served in our social hall.

* Make sure you check by calling the food pantry to confirm that they still are in operation and the hours have not changed.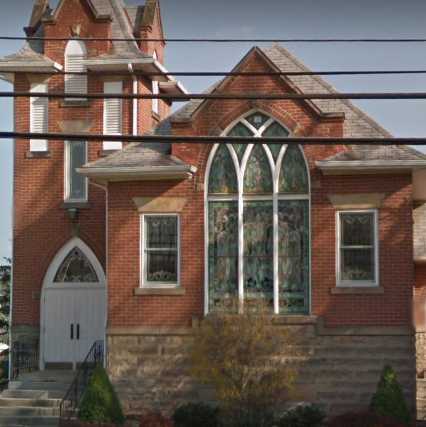 Monday

9:00 AM - 5:00 PM

Tuesday

9:00 AM - 5:00 PM

Wednesday

9:00 AM - 5:00 PM

Thursday

9:00 AM - 5:00 PM

Friday

9:00 AM - 5:00 PM

Saturday

closed

Sunday

closed