Christian Resource Center
Address
499 Jefferson St
Rockport, IN - 47635

The Christian Resource Center of Rockport, Indiana exists to coordinate and connect Spencer County residents with resources leading to self-sufficiency.

Food Bank

We provide a food bank to help supply health, nutritious foods to those in need. Working in conjunction with the Tri State Food Bank, we provide food to many Spencer County residents who might otherwise go hungry. Our local church & business community also blesses us by hosting food drives throughout the year.

Anyone wishing to pick up food from the food bank is asked to please bring a current ID and a piece of mail, with current address, that has been sent to you in the last five days.

Food Bank hours are Tuesday-Friday 8:30 am-12:00 noon.

If your group or organization would like to host a food drive to benefit our food bank please contact us at 812 649-4946.

Financial Assistance

Through the generous support of our benefactors, clients may also be eligible for financial assistance every four months. (Subject to evaluation of emergency situations.)

Various types of assistance are available including:

Utility assistance/$125.00 Maximum

Rent assistance/$125.00 Maximum

Pharmacy services/No assistance for narcotics or pain killers. Pharmacy contacted for verification/$125.00 Maximum

The above services require mandatory budgeting and nutrition classes. Also, client must complete a job assessment and classes each time assistance received.

Assistance hours are Monday-Friday 9:00 am-12 noon

Please call 812 649-4946 for an appointment.

* Make sure you check by calling the food pantry to confirm that they still are in operation and the hours have not changed.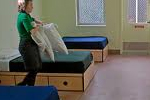 Monday

closed

Tuesday

8:30 AM - 12:00 PM

Wednesday

8:30 AM - 12:00 PM

Thursday

8:30 AM - 12:00 PM

Friday

8:30 AM - 12:00 PM

Saturday

closed

Sunday

closed