Sunrise Senior Center
Address
10650 West Oakland Park Boulevard
Sunrise, FL - 33351

The Sunrise Senior Center offers a food pantry that serves low income individuals residing in the City of Sunrise. Canned goods and other groceries are provided to eligible residents. Please note that poof of residency may include a driver's license, identification card or an utility bill showing a Sunrise address.

Food pantry service hours: Mondays through Fridays 8:30am - 4:30pm.

Please make sure to check, by calling the food pantry, and confirm that they still are in operation and that the dates and times have not changed.


Additional Resources:
Housing Frail Elderly / Alzheimer's Day CareHome Repair TransportationEmployment Access to Health Care Social Security                   Food Stamps, Pantries and Prepared MealsMedicaidFarm Share Program Information

Additionally, the Sunrise Senior Center hosts a variety of events such as trips, support groups, dances, fitness programs, games and arts and craft among others. Please contact (954) 746-3670. to learn more information about the City's social services resources.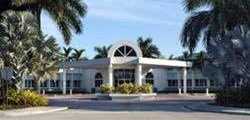 Monday

8:30 AM - 4:30 PM

Tuesday

8:30 AM - 4:30 PM

Wednesday

8:30 AM - 4:30 PM

Thursday

8:30 AM - 4:30 PM

Friday

8:30 AM - 4:30 PM

Saturday

closed

Sunday

closed