Food For Life Network
Address
3510 Biscayne Boulevard Suite 209
Miami, FL - 33137

Food For Life Network, Inc. is a non-profit organization that provides and delivers groceries free of charge to eliminate food insecurity and malnutrition in men, women, and children living with chronic illnesses in Miami-Dade County. Delivered food is done confidentially to preserve individuals' dignity.


Food Pantry Program:
Grocery packages are provided free of charge to individuals in need. Each package contains seven days worth of food, including meat, breakfast foods, staples, vegetables, fruits, starches such as rice and bread, juice and milk. The package has enough to prepare two generous meals, plus snacks or a light lunch each day. Personal hygiene items are also included upon availability.
Program is available to clients of the Ryan White HIV/AIDS Program who receive a certified referral form their case manager indicating that the client received less than $100 per month in food assistance (SNAP).


Home Delivered Meals:

This program is available to qualified individuals that reside in the Metro Miami Dade area and are no longer able to travel easily. This program is available to a limited numbers of residents.All meals are nutritionally balanced, ready to eat, frozen and include breakfast items.
Program is available to clients that are under Long Term Care. To be eligible, clients must go through their Long Term Care Case Manager and receive a service authorization from their long term care provider.


Additional Services:
Food For Life Network, Inc., along with Care Resource, provides additional services to the community, such as free screening for sexually transmitted diseases, free medical and dental care, access to health and nutrition specialists, professional training, assistance programs and referrals.
Emergency Food assistance is available to anyone in need when funds are available. Please contact 305-576-3663 for more information.


Special Note:
Closed for lunch Monday through Friday from 1:00p.m. to 2:00p.m.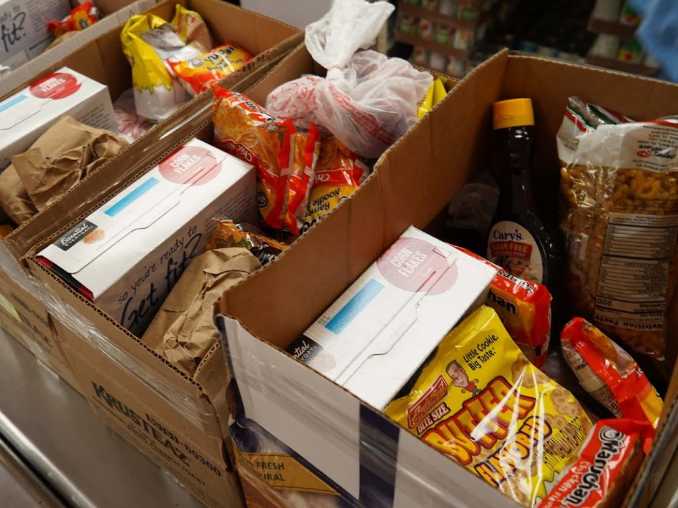 Monday

8:30 AM - 5:00 PM

Tuesday

8:30 AM - 5:00 PM

Wednesday

8:30 AM - 6:00 PM

Thursday

8:30 AM - 5:00 PM

Friday

8:30 AM - 5:00 PM

Saturday

closed

Sunday

closed