Springfield Family Center
Address
365 Summer Street
Springfield, VT - 05156

Day Shelter
We are designated as a State of Vermont Emergency Day Shelter.
Our facility has laundry and shower services available to those in need as well as access to telephone and other resources which may be needed.
We work with clients to identify needs and refer them to the appropriate services or agencies within the community.
Open 9 am to 3 pm Monday through Friday

Community Food Shelf
Open to those in Springfield, North Springfield and Baltimore, and those who are homeless.
Income eligibility and proof of residency are required.
The food shelf may be accessed once every seven days, and is meant to supplement the existing food budget of a individual or family.
Hours
Monday through Friday 9 a.m. to 3 p.m.
Saturday - 10:30 to 12 Noon

Meal Site
Free and open to the public, a free hot meal is served, restaurant style in our dining room five days a week. Meals include salad, beverages as well as dessert!
Hours
Monday through Friday
11:30 a.m. to 1 p.m.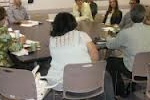 Monday

9:00 AM - 3:00 PM

Tuesday

9:00 AM - 3:00 PM

Wednesday

9:00 AM - 3:00 PM

Thursday

9:00 AM - 3:00 PM

Friday

9:00 AM - 3:00 PM

Saturday

10:00 AM - 12:00 PM

Sunday

closed