Room at the Inn Nashville
Address
705 Drexel St.
Nashville, TN - 37203

OPERATING HOURS:
Summer (Apr to Oct): Mondays through Fridays 6am to 12 noon, 1pm to 2pm.
Winter (Nov to March): 7 days a week, 6am to 12pm, 1pm to 4pm.

At Room In The Inn, home is made from tangibles and intangibles. Shelter. Respect. Food. Independence. Family. Safety. Health. Love. Support. Room In The Inns mission is to provide these to you our neighbors struggling with homelessness every day. Room In The Inn offers emergency assistance, transitional support and permanent solutions in collaboration with more than 50 other agencies and over 190 congregations.
Programs and services include:

Crisis Support
Day Shelter & Emergency Winter Shelter
Veterans Drop-In Center
Rent & Utility Deposit Assistance
Jail Alternative for the publicly intoxicated in partnership with Metro Police

Hospitality
Documentation Assistance
Meal Program
Transportation Services
Personal Care Services, Supplies & Laundry Services
Address/Mail Services & Telephone/Internet Access

Education
GED Program & Accredited Associates Degree Program
Literacy Programs & Lending Library
Workforce Development
Computer Skills, Creative Expression & Life Skills Classes
Alcohol & Drug Education & Referrals
Daily Spiritual Reflection

Shelter
Recuperative Care for the Medically Fragile
Housing for those Awaiting Alcohol & Drug Treatment Programs
Transitional Housing for the Chronically Homeless
Transitional Housing for Veterans
Short-Term & Long-Term Storage
Secure Document & Medication Storage

Long-term Solutions
On-Campus, Permanent, Affordable Housing
Case Management & Supportive Counseling
Employment Search & Placement Assistance
Long-Term Communities of Support

Other important services:
You may receive mail at Room In The Inn
Showers are available from 6am to 8am in the morning. Basic toiletries are also available.
Telephones are available.
Substance Abuse Recovery Program. Meetings help 9am to 1:30pm.
Lunch is served Mondays, Tuesdays, Thursdays, Fridays. Tickets are distributed at 10:15am.
Sunday breakfast at 9am.
Storage is provided for your belongings.

Recuperative Care
Our recuperative care program is a residential program for men and women struggling with homelessness who are discharged from the hospital but are still in need of post-treatment care. They may need time to recover from a trauma or assault, mange a chronic contition, stabilize on a new medication, prepare for a medical procedure, or recover from a serious viral or bacterial illness. With this time to recuperate comes a clean bed, three meals a day, showers, help following post-care instructions, prescription assistance, help with making follow-up appointments, and assistance with other needs.
We have recently expanded our recuperative care program and we now have 21 beds for homeless individuals who have a need for medical respite but have no place to go. We have strengthened our partnerships with area hospitals, including HCA/TriStar, St. Thomas, Vanderbilt Medical Center, and others.
Our staff works with hospitals and other healthcare providers to take referrals, and develop post-stay exit plans for our guests. Our goal is for each recuperative care guest to have an action plan in place by the end of their stay. Many guests who first came to us for recuperative care have been connected with the wide array of resources available through Room In The Inn and continued their journey to permanent housing.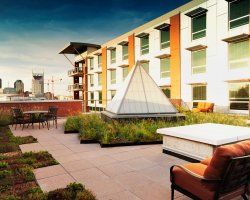 Monday

6:00 AM - 12:00 PM

Tuesday

6:00 AM - 12:00 PM

Wednesday

6:00 AM - 12:00 PM

Thursday

6:00 AM - 12:00 PM

Friday

6:00 AM - 12:00 PM

Saturday

closed

Sunday

closed