Dream Center of Jackson Shelter
Address
1970 N. Highland Ave. Suite E
Jackson, TN - 38305

Office Hours:
Mondays through Saturdays
8am to 5pm

Temporary shelter and services to women and their children in need. Shelter services are Christian-focused and residents of the shelter attend chapel 5 days per week.
The Dream Center was located in a converted hospital and was able to house approximately 50 residents. Since relocating we are now serving approximately 20-23 women and children. To reside at the Dream Center, the women must have an intense desire to address their issues, change their lives, and transition back into society. As such, we offer GED classes, job readiness, transportation, addiction-recovery programs, financial self-sufficiency classes, parenting, chapel and other classes.
One very unique aspect of the Dream Center is that we house mothers and children (boys must be under the age of 17). We are blessed each day watching children grow and learn what the love of Christ truly is.
Walk-in or call for more information; Must pass a drug test.
We house families and individuals who have experienced crisis in their lives such as; loss of employment, housing or other life-controlling problems that rendered them homeless. Each potential resident must have a strong desire to change and develop a new way of life. We help our residents in many areas of achieving success. We assist them in finding gainful employment with local established companies, financial recovery classes, and much more. It is our goal to prepare families and indivuduals to become financially strong, emotionally balanced and self efficient in every way.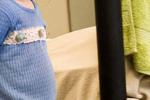 Monday

8:00 AM - 5:00 PM

Tuesday

8:00 AM - 5:00 PM

Wednesday

8:00 AM - 5:00 PM

Thursday

8:00 AM - 5:00 PM

Friday

8:00 AM - 5:00 PM

Saturday

8:00 AM - 5:00 PM

Sunday

closed