Soup Soul - Holy Apostles Soup Kitchen
Address
296 9th Avenue
New York City, NY - 10001

Hours: Every weekday (including holidays) from 10:30am to 12:30pm. The Soup Kitchen provides a hot, nutritious, well-balanced mea.

Although we only serve for two hours, the day at the soup kitchen is much longer than that. It starts bright and early at 6 a.m. when our chefs arrive to begin to prepare the meal for the 1,000 or more guests they will feed that day.
But it's not only the quantity of meals served that's important—providing nutritious food that will sustain and nourish our guests is also key to our approach. Each meal is designed with health in mind and is made up of the recommended balance of fruit, vegetables, grains, protein and New York state dairy. Only whole grains are used and in the last few years we have removed all processed food from the menu.
Outreach
Through the Brown Bag Lunch Program, we prepare 225 portable mid-day meals each weekday for the Chelsea community. We partner with Hearty Start, which distributes the lunches to homeless individuals in the Penn Station area, homeless students attending P.S. 33 across from the soup kitchen, and seniors taking part in the Chat and Chew program at Penn South, an affordable housing complex next door to the soup kitchen.
Anyone waiting on line for a meal can stop by to see a social services specialist at the Social Services Center. Counselors help guests assess their needs and then link them with one or more of the dozens of social service agencies that may assist them – many of whom will have representatives here at the soup kitchen.

Some common requests include information and assistance with transitional and permanent housing, drug and alcohol rehabilitation, food stamps, legal aid, employment and health care. Small things can be a big help to our guests and we provide ID cards, haircut vouchers, clothing and toiletries, as well as allowing guests access to the phone and the ability to use the soup kitchen as a mailing address. We also offer computer classes, resume assistance, and our Food for the Soul programs.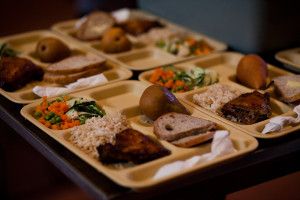 Monday

10:30 AM - 12:30 PM

Tuesday

10:30 AM - 12:30 PM

Wednesday

10:30 AM - 12:30 PM

Thursday

10:30 AM - 12:30 PM

Friday

10:30 AM - 12:30 PM

Saturday

closed

Sunday

closed