HopeWorks
Address
1201 Third NW
Albuquerque, NM - 87125

We provide shelter/food programs, mental health services, job assistance and other critical programs. The services provided byHopeWorks stress flexibility, accessibility, and comprehensive care, the qualities necessary to assist individuals and families out of homelessness. Our non-profit is unique in the community because of the number of different services we have to meet the needs of individuals and families.


Susan B. Sager Day Shelter
Our facility provides a place for individuals experiencing homelessness to rest, receive meals, clothing, showers, storage, and more all while obtaining supportive services and housing (to eventually exit their homeless episode). Compared to the costs of remaining homeless, our shelter services cost only $67 per client per year.

Meal Hours
Monday-Friday: 7:00am 6:00pm
Coffee and Donuts: 7:30am 8:30am
Breakfast: 9am -10am
Lunch: 12pm -1pm
Dinner: 5pm 6pm

Saturday: 4:00pm 6:00pm
Dinner: 5pm 6pm

Sunday: 7:00am 11:00am
Coffee & Donuts: 7:30am -8:30am
Breakfast: 9am -10am



Clothing Room

Monday-Friday* 1:00pm-2:00pm
*Not available on Wednesdays
Long Term Storage

Monday- Friday: 7:30am-8:30am, 10:30am-11:30am, 2pm-3pm
Mail Room

Monday, Wednesday, Friday: 12:30pm-2:00pm
Tuesday and Thursday: 10:30am-11:30am
Shower Station

Monday- Friday: 9:00am-12:30am



Housing First
Housing is the only true way to end a homeless episode.

For years, HopeWorks has used the Housing First Model in each of our programs. According to the National Alliance to End Homelessness, clients report an increase in perceived levels of autonomy, choice, and control in Housing First programs. 98% of homelessness individuals who are placed into some sort of permanent supportive housing remain stably housed.

In addition, clients using supportive services like case management are more likely to participate in job training programs, attend school, discontinue substance use, have fewer instances of domestic violence, and spend fewer days hospitalized than those not participating. For people with mental or behavioral issues, housing (coupled with case management) remains a key component for long term stabilization.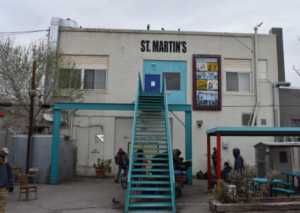 Monday

7:00 AM - 6:00 PM

Tuesday

7:00 AM - 6:00 PM

Wednesday

7:00 AM - 6:00 PM

Thursday

7:00 AM - 6:00 PM

Friday

7:00 AM - 6:00 PM

Saturday

closed

Sunday

closed