Elizabeth Coalition to House the Homeless
Address
118 Division St
Elizabeth, NJ - 07201

The mission of the Elizabeth Coalition to House the Homeless is to ensure that homeless individuals and families, and those persons who imminently face homelessness in Union County:

Obtain safe, sanitary, and adequate temporary or emergency shelter;

Are provided with a full and fair opportunity to secure safe, decent, affordable, permanent housing;

Are treated with dignity and respect by all throughout the process of obtaining shelter and/or permanent housing;

Are advocated for and protected from discrimination as they assert their civil and constitutional rights;

Are assisted in their effort to self-advocate and are empowered to become self-sufficient.

The homeless advocacy program intercedes on the behalf of the homeless individual or homeless family to ensure all possible entitled benefits or programs that might render assistance are received. If a situation is legal in nature, then the appropriate referral will be given.

Telephone or walk-in for more information.

business hours: Mon - Fri 9:00am - 4:00pm.

Other Services provided at this location:
The homeless transitional housing program offers individuals that are between temporary shelter and permanent housing a place to live. The residence provides 16 beds.

Emergency Warm Shelter. An emergency winter shelter open December through March.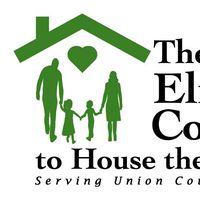 Monday

9:00 AM - 4:00 PM

Tuesday

9:00 AM - 4:00 PM

Wednesday

9:00 AM - 4:00 PM

Thursday

9:00 AM - 4:00 PM

Friday

9:00 AM - 4:00 PM

Saturday

closed

Sunday

closed